+

Stargazing Essentials | Observing & Learning the Night Sky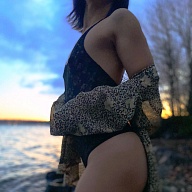 Meet me where the falling stars live. I will wait for you day and night.
~ Alexandra Vasiliu
To begin looking for objects in the heavens, you first must know where to look. I find Joy on my 'Atypical' path, with my inner knowing my guide. Look at the moon with only your eyes and notice the dark and light shades of grey. Light-grey areas are the mountainous highlands; the dark grey are the long deep lava beds called 'seas' the sum of the "Human Condition" colored by life; a smooth or sometimes less jagged path. I reflect compassion to all of those I meet. Mirroring your souls calling; I aim my attention solely on the things that spark deep joy from within. Notice: You are the co-creator of your reality and are supported at all times. I encourage you to journey from the ordinary to extraordinary; follow your passion and WE are destine to meet. The wonders of life are waiting. Are you ready?
I'm free spirited, fun, adventurous, passionate, and am full of positive energy, yet have a calm nature. I'm always eager to try new things, am quite addicted to learning about fascinating things around the world, and love thinking deeply about almost everything.
Awaken with me — The Infinite Awaits!
xo
Lily Blooms
Exploring the Cosmos! ;)
1000 / 90 min 'Favorite Intro
1800 / 3-Hr 'Full Moon
1400 / 2-Hr 'Half Moon
700 / 1-Hr 'New Moon
Enamored moments…
6000 / 24-hrs 'Sunset to Sunrise
4000 / 12-Hr 'Grace Our Skies
2400 / 4-Hr 'Space and Time
The Look
Lily Blooms is a 5'1", athletic, 36 year old asian woman with shoulder length hair and brown eyes.
She is available for Male, Female, and Couples.
Interests
I shine bright in deeper connections, and am intrigued by the language of love. I'm generally inspired by arts, design, nature, and just about anything I come across.
My core values are kindness, integrity, intellect, passion, remaining humble, giving, creativity, and authentic self-expression. Music, connection, art, poetry and dance make my core smile.
In my free time, I make earrings, and other types of jewelry. I love dancing to house music, love practicing pole dance, yoga, and other types of exercises. Also, I love learning new things, so I listen to audiobooks, or take online courses. In January, I'm going to take a year-long online certification class for love and relationship coaching. Other than that, I love to travel, hike, and search for great restaurants to takeout, or dine in when possible. I just love staying active!
Expectations
I love making new friends! Please send a thorough introduction, and be sure to include your full name, occupation, phone number (no apps), handles, references, and date details. The more information you share the more comfortable I will be!
Though you are a priority, this is my side business and I will do my absolute best to respond within 48 hours. Your patience is appreciated and will be rewarded!
Please note that I am rarely available for same day dates and although I can accommodate 1-Hr in-call, my preference is for 2-Hr dates or longer. Deposits required for outside of Seattle. Touring donation varies.
LilyBlooms@ProtonMail.com
You can also follow me on Twitter and Instagram for more photos and a better feel for me.