+

I am both bad and good. Wanna find out? Let's meet, the sooner the better!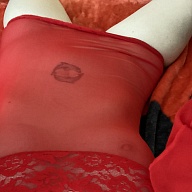 Love meeting new friends and exploring new things.
Hi sexy,
Can't meet in person? Call me for phone sessions.
I'm adventurous/open minded and open to all folks. Love being outdoors but don't get me wrong being inside def has its place. Tho I love expensive things ( who doesn't?) I know that expensive doesn't mean better. I'm lots of fun, big heart and I'm chill but also have very edgy areas to my personality.
The Look
Austin2009 is a 5'6", curvy caucasian woman in her late 40's with long black hair and hazel eyes.
She is available for Male, Female, and Couples.
Interests
New experiences. New people. I love dressing up and I ain't got problem one with dressing down. I am a true foodie. I would love to workout with you. See if you can keep up with me! After workout we could meet up,))
I love all types of autos from Harleys to trucks to Stangs to roadsters to Vettes to sedans and SUV's to Bugatti's. I'm varied in all the things I like and things I like to do with my own time or when I'm hanging out with someone else.
As far as art, music genres/artists, movies, clothing, shoes ( boots and heels) lingerie ( both traditional lingerie and oh so very not traditional lingerie) jewelry, perfumes, liquor or wine or beer, electronics ( I am bit of a tech geek so the bigger the TV screen the better ) or furniture etc goes I have a wide range of interests. I don't even have a favorite color because I like them all.
There are sooo many places and things to do right here in my own backyard of the entire DFW area that I've yet to explore. So feel free to show me DFW places even those you have already been to.
Events and other things we can do together also vary from one end of the spectrum to the other. Meaning I love going to festivals, liquor or wine tastings to charity events/ fundraisers to golf ( TopG or rated golf course) to spas ( as in couples massages etc), theme parks to Nascar etc.
You can take me anywhere. I love being enjoyed and love enjoying someone else.
Expectations
You must be open and not the jealous type.
I will be on time and you will too unless it cannot be avoided because of traffic or RW stuff. Both of us will understand that we each have RW lives. We will respect each others time apart. Both sides should make each other's lives better not worse. You can take me anywhere. I won't tolerate making fun of or talking negative about different races or people with disabilities.
Since I am single and I've never had kids my time is more open than yours perhaps. We can meet during the week am or pm. Weekends are always an option for me. I don't ever host at my place. So I can come to you or you can meet up with me. Message me here or text me. Texting will get a faster reply from me.
Dallas isn't the only city I will meet you in. I'm ok with various locations inside the DFW area and outside of Big D.
I am avail for breakfast, brunch lunch or dinner dates; charity events or any other event you want a date for such as weddings, funerals etc etc and I'm down for all types of sporting events indoor or outdoor and if you have a fitness event coming up I could train with you and join you for that sporting/fitness event too.
Pre-Booking deposit of half is required.
$800H
$1000 2H
3H-6H TBD/12H TBD/24H TBD
Cash App and Venmo are my preferred way of taking pre- booking deposits.