+

The High Priestess of the Hidden Dark Arts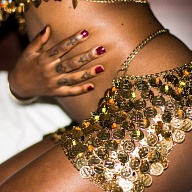 Roses hurt but oh, so pretty.
The Look
Eden Marquis is a 5'4", slender, all natural, 24 year old woman with shoulder length black hair and brown eyes.
She is available for Men only.
I am Eden Marquis, The High Priestess.
I provide a total mind, body and soul experience that is satisfying to the those seeking a companion that is well versed in the hidden aspects of life; allowing an environment that is spiritual and earthy in one; otherworldly. As a High Priestess of the sensual dark arts, I take honor in supplying an enriched encounter that is fulfilling to the surface interactions as well as it is appealing to those searching for deeper connections and passion.
I am feminine and very seductive; an ancient being in a modern world - from another time and place. I ensure that moments with me are timeless to trends and memorable throughout the ages like a true High Priestess should be. I exceed physical limitations and offer the chance of turning the impossible in fruition. Do you believe in magick? If not, I will showcase the realism of the human anatomy: chemistry, connection and care. That's where our magick can be found, in the physical.
I am a sensual artist of dance, paintings, writings, and vocal renditions. I combine my knowledge with being a companion and creator as one, allowing me to flow with ease with my natural talents. I am of accolades and achievements. A spiritual conductor of divine inspiration and integrity. A shaman of the seen and unseen; the ever-changing utterance of the effeminate. I am Eden Marquis, The High Priestess.
I enjoy being a companion! My journey has offered amazing erudition from the people I've became acquainted with to the places I've been. I take this as a privilege to have this experience for myself and will ultimately aim to please those who allow me to share such great lore and felicity. My patrons are always gentlemen of luxury and sophistication; no matter how diverse they are in their own life. I am grateful for those who allowed me to entertain them; it is truly a reward for me and to you.
Let's indulge together.
Allow me to heal you from within to the outer most aspects of the psyche and physical. Removing all thee negativity into a useful energetic force. I am an alchemist. Transmitting the lows into the highs, and vice versa. I provide a tantra friendly space, so let's laugh, be joyous together in our ability to feel, to become our higher selves through touch. I am a tantrika, a dakini. Allow me to be your High Priestess.
Interests
- Outdoor activities
- Art & Music
- Food & Drink enthusiast
Expectations
- Excellent hygiene
- Gentleman behavior
- Donations initially ready