+

Let the best parts of me be the keys to unlocking the best in you…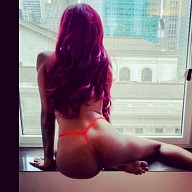 Long week? Life got you down? Just not in the "mood?" Well, the "Mood Lift" specialist can fix all of that! Often duplicated but never replicated, Jassy baby has just what the Doctor prescribed!
About Me:
Standing at an alluring 5'5, and just 110lbs, I know exactly how to be the ultimate petite, companion of your dreams! I can be a fantastic conversationalist, and not to mention a My interests include fishing, boats, travel, fine dining, arts, and deep thinking. Do you have a cherished pastime? Or maybe an author? What's your favorite movie? Introduce me to your favorite way to relax and entertain yourself, and I'll introduce you to mine… We might even take a chance at indulging in something entirely new! The choice is up to you, and I'm sure you'll make the right one. The donation for my time is as follows:
30 minutes: $400
1 hour: $800
2 hours: $1600
4 hours: $3000
6 hours: TBD
The Look
Jasmine Banks is a woman.