+

In the symphony of life, I am the melody that dances through your thoughts,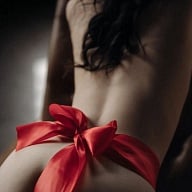 Welcome to a world of enchantment, where fantasies find their muse and fantasies come to life. I am Cindy, your exquisite private companion, a connoisseur of connection and a curator of unforgettable moments. In the symphony of life, I am the melody that dances through your thoughts, igniting the spark of curiosity and anticipation.
A true embodiment of femininity, my presence is a testament to the art of allure, my smile a promise of the enchantment that lies ahead.
Our time together is a canvas waiting to be painted with shared laughter, engaging conversations, and lingering glances that speak volumes. As a woman of refined tastes, I revel in the pleasure of crafting experiences that go beyond the ordinary, leaving an indelible mark on your memory.
With a sensuality that knows no bounds, I am an expert in the language of passion, guiding you through a landscape of sensations
In my presence, there are no judgments, only acceptance and understanding. As your confidante, I am here to listen, to share, and to connect on a level that transcends the mundane.
Whether it's an enchanting evening out on the town, a romantic escape from reality, or an encounter behind closed doors, our time together is a carefully choreographed dance of pleasure and connection. I am your muse and you guide through the uncharted territories of passion.
So, dear gentleman, if you seek a companion who understands the delicate balance between elegance and excitement, between connection and carnality, then look no further.
The Look
Cindy Alis is a 5'7" 34 year old caucasian woman with medium length brunette hair and hazel eyes.
She is available for Male only.
Expectations
Screening for first time seeing is required