+

Your Playfully FUN, Petite, Educated, Luxury Companion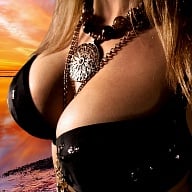 "Your Must Do Indulgence!"
Discrete International Luxury Companion | Happy | Adventuress | Traveler | Philanthropist | News & Tech Addict
I am a luxury companion, 36 years of age. Available for adventure - close to home and across the world. I am fun, unique and guarantee a great experience with a genuine connection.
I am your sexy enchantress muse. I am very confident, independent and happy. I have an outgoing and tender-loving personality!
You will find that my pictures are professionally done, recent and all of them are pictures of me! Just read my reviews!
In my free time, I'm passionate about giving back to my community and animal advocacy.
Traveling to new and exciting places is my most exhilarating wish. My passport is ready to receive new stamps…
Whisk me away to a new and exciting destination? Let's visit Rome, Barcelona, Rio, Cairo, Amsterdam, Sydney, Vienna or?
My mission is to make you forget about any stress you may have in your life and take away your cares during our time together. You work hard and deserve to let me pamper you.
We can enjoy tasting new foods, fabulous wines, arts, shopping and fashion. Along with sports, music, boating, and just about anything outdoors is fun. Or do you have something else in mind? I love positive new experiences.
Currently, the Minneapolis/St. Paul area (MN) is where I'm calling home.
I enjoy meeting very generous well groomed gentlemen who enjoy the positive, drama-free and relaxing atmosphere that I love to provide! The icing on the cake is highly intellectual and flirtatious conversations as well as wonderful companionship.
Spice up our time with an additional Sexy Female OR Male accompaniment, should that interest you.
Your privacy and discretion is my top priority!
(I've signed confidentiality contracts and would do it again, if asked.)
As your date, I can accompany you to any dinner, travel destination, or quiet elusive afternoon/evening in. Whether it's in a formal gown for a charity gala or in jeans and a t-shirt cheering on our favorite team at a great game. I promise to only turn heads in the most favorable way! (Think of the All-American Girl Next Door.)
Coming from a Corporate Management background of over 10 years - I can be the perfect professional, should the event arise. However, I prefer to just be me, have a lot of fun with you and share some laughs! I love both listening and talking.
Thank you! I look forward to the possibility of sharing a great experience with you in the very near future!
Until then…
L'Chayim! (Cheers to life!)
Whitney Cohen
RESERVATIONS & AVAILABILITY:
Advanced Reservations Required.
OUTCALL AVAILABLE WORLDWIDE
INCALL AVAILIBILITY: Typically 9am-9pm & Slumber Party options.
PHONE HOURS: 9am - 9pm.
NOTES:
Screening:
This is ALWAYS required! No exceptions will ever be made! Please know that screening can take upwards of 72 hours, depending on your references, holidays, etc.
Options:
P411 +2 members
Recent & solid upscale Companion references (within the last 6 months)
IF you don't have any of the above - contact me for a screening form!
Reservations:
~ Preference is ALWAYS given to those who plan ahead!
Travel Information & Additional Fees:
I LOVE new positive experiences and I am available to travel world-wide with my current passport!
I am also available to drive or fly to you as well!
Please contact me for more information! Travel fees apply.
Also available in these areas:
MN – St. Cloud, Rochester, Brainerd, Duluth, etc.
ND – Fargo, GF, Bismarck, Minot, Williston, etc.
SD – Aberdeen, Watertown, Brookings, SF, etc.
IA – Sioux City, Dubuque, DSM, Quad Cities, etc.
NV – Las Vegas
The Look
Whitney Cohen is a 5'3" 36 year old caucasian woman with long blonde hair and blue eyes.
She is available for Male only.
Interests
I absolutely LOVE being Coquettish Companion and my great reviews reflect it! I really enjoy getting to know my friends, sharing some laughs as well as quality special time.
INTERESTS:
In my free time, I'm passionate about giving back to my community and animal advocacy.
Additionally, I enjoy the following activities and things:
Volunteering
Traveling
Adventure Travel (Jungle Zip-lining, Safari's, Arctic tours, etc)
Tasting new foods
Enjoying fabulous wines
Learning
Comedy shows
Movies: Action, Comedy, Sci-Fi, Comic, Romantic, etc
Arts
Broadway productions (& Off-Broadway)
Broadway type Musicals
Opera (Disliked Madama Butterfly)
Shopping and fashion
Sports & the Olympics!
(I love going to games! Football & Hockey are my favorite but would happily attend others with you!)
Relaxing spa days
Charity Gala events
Music
Concerts
Boating
Hiking
Rock Climbing
Dancing
Snowmobiling
Just about anything outdoors is fun!
I also love Technology & Gadgets!
GIFTS:
For the gentleman and/or couple who inquires, "I would like to bring you something. What do you like?"
PLEASE allow me to emphatically state that gifts are NEVER expected (though always appreciated & never forgotten).
Whitney Cohen's Lovely Surprises via Amazon Wish & Long Idea's List: Search Amazon for Whitney Cohen or ask for me for the link.
Here's a quick list of my favorite things and ideas:
Cotton Wick Candles
Anything from Bath & Body Works
Wine - Red or White (not too dry)
Wine accessories
Dark Craft Beers (Oatmeal, Chocolate, Stouts, etc
Coach Handbags or wristlets
Victoria's Secret:
Bras - 34DD Bombshell or Very Sexy Bras (Padded)
Panties - Medium
Chemise's - Medium
Thigh Highs - Size A/Small
Tank Tops & Other VS Items: Medium
Shoes:
Size 7 (Shoes & Boots)
Clothing:
Yoga Pants: Size Medium short
Sports Bras: 34DD or Medium
Tops: Medium
Jackets: Medium
Dresses: Size 6-8
Miss Me Stretch Jeans: 27 Waist & 31 Length
Jewelry: I love all jewelry!
Pierced earrings
Wrist watches
Preferred411 Points are wonderful!
Gift Cards:
Visa, Master Card, Target, Fuel Gift Cards (Holiday, Kwik Trip, etc), Lululemon, Victoria's Secret, Amazon, Whole Foods, Macy's, Nordstrom, Buckle, Best Buy, Lush, T-mobile, Parasole Gift Card, etc.
Expectations
EXPECTATIONS:
Contacting me:
Please introduce yourself & tell me a little about you.
PLEASE also include your recent references & their info with website links. :) YES, SCREENING IS REQUIRED!
Do NOT include crude/graphic language or references to "services"/fees.
You understand you are expressly reserving my time only.
I enjoy gentlemen & select couples who are well groomed with great personal hygiene. I also enjoy those who are intelligent, sweet, kind, fun, silly, gentle & considerate.
When we meet, I'll greet you & we'll talk for a few minutes.
Please excuse yourself to the bathroom to freshen up for our time together. Please wash your hands at a minimum. A shower is also available, at my place, if you wish. I have a plethora of bath products, body sprays & fresh towels will be available for your comfort.
Please be prepared to provide the full donation/gift within 10 minutes upon arrival. Please place it in an envelope (preferably a greeting card) on the counter/table write "GIFT" clearly on the outside. Should we happen to meet in public, please be very discrete or place it in a gift bag, wallet, handbag, etc.
RESERVATION PACKAGES:
For The Busy Gentleman & Couples:
• $400 – 1 hour Teaser Intro & Wine
• $600 – 1.5 Hours Teaser & Wine
• $800 – 2 hours Sweet Escape & Wine
My Favorite Specialties:
• $1,100 – Cocktails or Wine & Lingerie (3 hours)
• $1,400 – Delicious Dinner, Savory Desert & Wine (4 hours)
• Epic Evening Out & About (NOT Overnite) – Contact me for more info
• Fabulous Overnight Romance AVAILABLE NIGHTLY – Contact me for more info