+

Your Quirky Cult Classic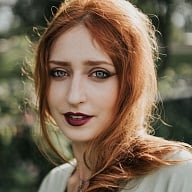 "I love the abstract, delicate, profound, vague, voluptuously wordless sensation of living ecstatically."Anaïs Nin
Welcome to my avant-garden, I'm Rococo.
Born out of defiance from the religious and tirelessly austere Baroque movement, the Rococo period unabashadely embraced hedonism, aesthetic beauty as a virtue, and whimsy as a model for life. To this day, the term 'Rococo' is used to denote a sort of pulp culture, one which indulges in the luxurious and care-free while disregarding social mores for sillyness and nostalgia. If one man's trash is another man's treasure, you can call me the your surbversive class trash queen.
Cutting the pretension, I'm a model and muse full of life and a free spirit, ready to take you into my gold-leafed arms. My shine is not for everyone, but for the adventureous and curious; for those who guiltlessly embark on travels with no destination in mind and who enjoy the means more than the end. I'm goofy and warm, allowing you to let society's troubles melt away while in my company. A tattooed vamp with ginger red hair, the art of attraction is my first nature, always accompanied by an adorable giggle and disarming smile. I'm passionate about freedom from repression, guilt, and shame, and participate in truly healing experiences as a philosophy in my every day life.
More than just a flirtatious heathen, I'm multi-dimensional and sharp, welcoming deep and intellectual conversation at every opportunity. Well read, I'll excitedly engage in political debate, or philosophical conversations about media and culture. My politics are radical, but so is my ability to exist in many worlds simultaneously, changing colors like a beloved chameleon. Bizarre at times, yet endlessly charming and magnetic, you'll never bore and will continue to find glee in every moment we create in harmony. Counter-intuitive as it may be, developing a relationship with me is raunchy, wholesome, and timeless all at once, but be warned, it may leave you die-hard cult classic fan.
Until we meet,
Rococo
The Look
Rococo Royalle is a 5'4", slender, 27 year old caucasian woman with long red hair and blue eyes.
She is available for Male, Female, Couples, and Trans.