+

Welcome to the Dragon's Lair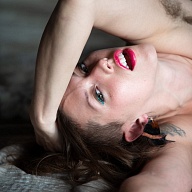 "So I say, if you are burning, burn. If you can stand it, the shame will burn away and leave you shining, radiant, and righteously shameless"
― Elizabeth Cunningham
Stop.
Close your eyes. Take a breath.
Good. Now take another. Slower this time.
Actually feel it. Expand, contract.
Repeat.
This is the natural flow of life flowing with you.
There. Doesn't that feel better already?
Oooh…what's that? Do you feel that sensation deep in your body? Yes, I feel it, too.
Breathe into it with me. Make it expand. Allow it to consume you.
You're doing great, keep breathing.
Keep Moving.
It's the wild animal within. And it wants to be unleashed.
Can you give it a sound?
That's right, I want to hear your wild animal.
Good job. Now why don't you do it like you actually mean it?
Like you want to let go.
Like you are ready to feel again.
Like you are actually showing up for what you came here for.
To feel. To play. To Rawrrrrr.
To change the world just by being You.
Here, you don't become anything.
Here, you unbecome.
You unbecome your stories, you dramas, you "shoulds".
Here, you get to just Be.
Be the Being that you always were.
xo,
The Dark Initiatrix
Professional Trainings:
International School of Temple Arts L1, L2, and Practitioner Training. L3 to complete in July.
Shamanic Kink Practitioner
NLP Certified
Certified Relationship and Intimacy Coach
Certified Life Coach
Ordained Shamanic Practitioner
* Please Note I am a highly trained tantric practitioner and kundalini shaman. Please bring your intention and sacredness into any contact you make with me.
The Look
TheDarkInitiatrix is a 5'7", curvy, 33 year old caucasian woman with short brunette hair and hazel eyes.
She is available for Male, Female, Couples, and Trans.
Interests
Shopping Trips
Cuddle Therapy
Dating Coaching
Mommy Domme
Tantric BDSM
Relationship and Intimacy Coaching
Cathartic Kink
Kink for Self-Mastery
Psychological Domination
Expectations
Shopping Trips $200 plus $500 budget
Templar Training Activate your lineage and serve the expansion of the divine femme. $600/hr
Cuddle Therapy $300/hr
Tantric BDSM $1000/2 hr
The Military Experience $1000/2 hr
SoulDate Roleplay I will role play your soul mate as we discover what are the pieces that are keeping you and your soulmate from finding each other. $700 for an untimed public date with feedback.
Other requests? Send me a pm introducing yourself and clearly state your request to begin a negotiation.
Peaceful Communication and Respect are the name of the game. Violations will be dealt with swiftly and with love.
Contact Info
Contact
Information
Add TheDarkInitiatrix to...