+

Southern Belle Style & Classical Charm… I'll be your Ultimate Addiction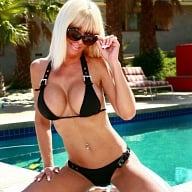 Hello my Darlings… My name is Kasey Storm. I began filming in the Adult Industry in 2011. I began touring selectively in 2012 when I discovered the Art of a True Connection that becomes addicting.
Please introduce yourself in an email if you want a response. I Only see complete Gentleman!
Studying the minds of men and learning to create a complete Utopia is like A world unlike any other I'd ever known. While intoxicating in and of itself it was simply not enough without those in which to share it. A true Gentleman, well versed in the art of letting go and melting away into a world created just for him
I am extremely passionate about what I do and the experience I craft for you. That's why I prefer 2 or 3 hour bookings with cocktails, because connecting psychologically and emotionally first I feel it sets the tone for an amazing adventure together
I'm well aware a true personal connection has nothing to do with fantasy, but a mental connection that only those of the highest self control and embraced attraction can really connect with. These moments are irreplaceable and can and will last a lifetime. But be careful my Luv…they are most addictive. And I'm extremely addicting.
I am extremely passionate about Making new friends and connections that last a lifetime. While I prefer 2 or 3 hour bookings with cocktails, because connecting psychologically and emotionally is what makes for an amazing start to a beautiful friendship…I will customize your time with me to meet your timeline preferences.
I'm well versed in All areas of the Fetish and bdsm world as I am a Professional Dominate. No submissiveness here…my apologies. An expert at helping you tour your deepest and darkest fantasy that you have only dared dream about. I can be your guide to awakening this in you And show you how letting go of control could be the ultimate rush.
Thank you for taking the time to learn a little more about me. In person you'll find me personable, outgoing, friendly, and engaging you'll warm up to me right away melting your nerves into confidence and excitement!
Disclaimer:
All money accepted is for my time and/or companionship only.
The Look
Kasey Storm is a 5'5" mature caucasian woman with shoulder length blonde hair and blue eyes.
She is available for Male, and Couples.
Interests
Horseback Riding, Tennis, Hockey, Fights, Any Races, Rodeo
Line Dancing, Pool, Darts, Chess
Amusement Parks, Zoo
Reading, Stock Trading and Bitcoin
Expectations
All bookings require screening and in some areas deposit.
Any meet over 2 hours requires a 50% deposit.
NO bookings once I've arrived to a city.
Updated Tour Dates
March:
#CharlestonSC
3/13-3/16
#Atlanta
3/17-3/19
#Birmingham
3/19-3/21
#Nashville
3/21-3/23
#Cincinnati
3/26-4/17
#Chicago #Ohare
4/25-5/10