+

Low Volume, High Class. Sweet and genuine Pinup All Natural girl next door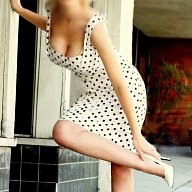 Genuine, Authentic, All-Natural, Girl Next Door Pinup. International bombshell, Sapiosexual, Let's make a connection! F.M.T.Y
*** I am based in the interior of BC, 1-hour flight to YVR. Fly me to you! Prebook only for a future tour, or on request 4h minimum travel expenses***
I am based in the interior of BC in the West Kootenays, offering visits to the Castlegar/Nelson area. If you want to be added to my contact list for future visits to Vancouver, please reach out and I will be in touch!
I take advanced bookings only as I am low-volume and take a lot of time to prepare/groom for a visit! I am not available last minute (Or even same day.) I prefer to avoid late nights as I keep a 9-5 schedule with my business. 10 am-10 pm are my preferred hours to meet. (I do offer morning visits 7-10 am with planning)
Stats: 30's, 5'3" tall, 34DDD-28-36 122lbs, no scars/stretch marks/wrinkles. Flawless soft skin, emerald eyes, all-natural and athletic pinup body.
Eccentric and passionate, I am Sapiosexual, meaning that my biggest turn-on lies in what's between the ears and not what is beneath the clothing.
I enjoy the company of all genders, races, status.
Educated and well-traveled, I'm an entrepreneur who enjoys moonlighting to meet distinguished benefactors and mentors. Enjoying dinner and a nice bottle of Prosecco is a delight with good company! Things I enjoy: candles, massages, bubble baths, and flattery.
I speak perfect English and Italian, as well as a few others. But my favourite language is the language of love! Let's get to know each other and create something beautiful.
I am able to travel anywhere outside of western Canada/USA (more than 2 hours flight time) for a 24-hour minimum donation OR 48 hours donation for travel requiring more than 6 hours flying time.
the donation is a minimum requirement regardless of how much time we spend together.
The Look
Carina Tresca is a 5'4", athletic, 30 year old caucasian woman with shoulder length hair and green eyes.
She is available for Male, Female, Couples, and Trans.
Interests
I am a woman of many tastes, but generally kindness and thoughtfulness will be the most prominent feature to intrigue me! As we get to know each other you'll learn all about me and my tastes, as I shall learn about you and your interests and desires.
In the meantime, here's a cheat sheet:
I love Prosecco, wine tasting and fine dining. my preferred drinks are Prosecco or Vodka Soda cocktails. I also love to cook!
Travel, cruises, culture, language is my absolute passion and what drives me. I've been to 60 countries, and speak 5 languages.
business and finance, I love to learn!
New age spirituality, quantum physics. This is my belief system. lets avoid talking about politics and religion, but quantum physics is science!
Everything Italy I'm Italian to the core. pasta, cheese, wine, La dolce vita, I am from the north but love all of italy.
Health and fitness, life extension
I'm a nerd at heart: I love Gaming, electronics, tech, sci-fi, fandoms
Bubble baths, massages, Netflix, cuddles
Expectations
*I don't watch the clock, these times are estimates and could fluctuate. If you are on a t1ght schedule, please let me know before we begin our appointment so I can be aware of the time passing!
400/h 600/90m 800/2h
+200/30m for additional time
4h indulgence indoors 1500
4h dining out 1200
Spend the day together 6~8h 2400
Sleepover (includes 8 hours sleep time) 3000
24 hours 4000
Weekend (3 days/2 nights) 6000
Weekly and Monthly arrangments available
*donations/deposits can be paid via credit card by invoice 3 business days in advance.
E-Transfer and foreign currency are also accepted for donations.