+

Let boredom be a thing of the past

Categories

Escorts, Massage

Virtual Dating Details

The Virtual Experience
OnlyFans : https://onlyfans.com/agirlnextdoor17
Girlfriend Chit Chat-
Lets chat/text throughout the day & share our days together… Let me surprise you with selfies and more.
$100 Day or $400 Weekly
Virtual Casual Chats:
Lets enjoy a coffee in the morning or nice wine/420 session in the evening.
$100 - 30 Minutes FaceTime/WhatsApp/Skype
Virtual Fun Sessions:
Enjoy ourselves together
$120 - 15 Minutes FaceTime/WhatsApp/Skype
$220 - 30 Minutes FaceTime/WhatsApp/Skype
+$50 for fetish requests
Text for more details +1409~678~2990
CahsApp : $milfNcookies2019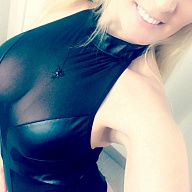 Slixa has verified that the photos marked with these blue badges are accurate representations of Jada. Photo Verified Entertainer
Photo verified May 2020
Even though we're all dealing with craziness right now, we all still deserve to enjoy our lives!
My name is Jada. I am known for my Texas thick curves, long blonde hair and soft tan skin. That true girl next door.
Ask about my reviews!
I am also verifiable through several social medias.
I will be available for gentlemen who can provide 2 references or a business card with id/selfie… no exception… screening is REQUIRED!
I love having regulars in every city I go to!
What I offer:
-Outcall
-Incall
-Overnights
-Dinner Dates/special events
-Fly me to you (requires deposit, travel expenses, and a 4 hour minimum visit)
Many options to ensure you have a wonderful experience with me.
Also Ask about how to get my private content.
Call now to schedule!
ᴘʟᴇᴀsᴇ ᴅᴏ ɴᴏᴛ ɴᴇɢᴏᴛɪᴀᴛᴇ ᴅᴏɴᴀᴛɪᴏɴs ғᴏʀ ᴛʜᴇsᴇ ᴀʀᴇ sᴇᴛ ғᴏʀ ᴍʏ ᴛɪᴍᴇ,ᴛʀᴀᴠᴇʟ ᴀɴᴅ ᴀᴄᴄᴏᴍᴍᴏᴅᴀᴛɪᴏɴ. ғᴏʀ ᴇᴠᴇʀʏᴏɴᴇ's sᴇᴄᴜʀɪᴛʏ, ɪ ʀᴇǫᴜɪʀᴇ sᴄʀᴇᴇɴɪɴɢ ғᴏʀ ғɪʀsᴛ ᴛɪᴍᴇ ᴘᴀʀᴛɴᴇʀs. ᴘʟᴇᴀsᴇ ᴜɴᴅᴇʀsᴛᴀɴᴅ ᴛʜᴀᴛ ᴛʜɪs ɪs ғᴏʀ ᴛʜᴇ sᴀғᴇᴛʏ, sᴇᴄᴜʀɪᴛʏ, ᴀɴᴅ ᴘʀɪᴠᴀᴄʏ ᴏғ ᴀʟʟ ᴘᴀʀᴛɪᴇs. ᴀɴʏ ɪɴғᴏʀᴍᴀᴛɪᴏɴ ɪ ʀᴇǫᴜᴇsᴛ ᴡɪʟʟ ʙᴇ ᴋᴇᴘᴛ sᴛʀɪᴄᴛʟʏ ᴄᴏɴғɪᴅᴇɴᴛɪᴀʟ ᴀɴᴅ ᴅɪsᴄᴀʀᴅᴇᴅ ᴀғᴛᴇʀ sᴄʀᴇᴇɴɪɴɢ.
The Look
Jada is a 5'8", curvy, 35 year old caucasian woman with medium length blonde hair and blue eyes.
She is available for Male, and Couples.
Expectations
Please keep convo discrete when calling me. Good hygiene is a MUST!