+

Let boredom be a thing of the past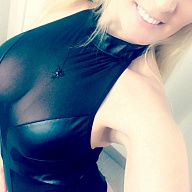 Are you ready to find that dream girl you've always wanted? I'm as rare as a pearl in the huge bed of oysters and am only a phone call away!
HI, my name is Jada And I'm In a class all on my own, I will simply take your breath away!
"A dream come true!"
I am a blue-blooded "exceptional" companion. At 5'8"tall, I weigh just under 170lbs, have long blonde hair, high cheek bones, a beautiful smile, sparkling blue eyes, and a bubbly personality to match!
Follow me on my social media pages for more photos and vids
* IG~ girlnextdoor_jada
* SNAPCHAT~ agirlnextdoor19
* TWITTER ~ MissJayda3
ONLYFANS is also available for monthly subscription!
SCREENING/VERIFICATION IS REQUIRED FOR ALL NEW MEETUPS… NO EXCEPTIONS
ᴘʟᴇᴀsᴇ ᴅᴏ ɴᴏᴛ ɴᴇɢᴏᴛɪᴀᴛᴇ ᴅᴏɴᴀᴛɪᴏɴs ғᴏʀ ᴛʜᴇsᴇ ᴀʀᴇ sᴇᴛ ғᴏʀ ᴍʏ ᴛɪᴍᴇ,ᴛʀᴀᴠᴇʟ ᴀɴᴅ ᴀᴄᴄᴏᴍᴍᴏᴅᴀᴛɪᴏɴ. ғᴏʀ ᴇᴠᴇʀʏᴏɴᴇ's sᴇᴄᴜʀɪᴛʏ, ɪ ʀᴇǫᴜɪʀᴇ sᴄʀᴇᴇɴɪɴɢ ғᴏʀ ғɪʀsᴛ ᴛɪᴍᴇ ᴘᴀʀᴛɴᴇʀs. ᴘʟᴇᴀsᴇ ᴜɴᴅᴇʀsᴛᴀɴᴅ ᴛʜᴀᴛ ᴛʜɪs ɪs ғᴏʀ ᴛʜᴇ sᴀғᴇᴛʏ, sᴇᴄᴜʀɪᴛʏ, ᴀɴᴅ ᴘʀɪᴠᴀᴄʏ ᴏғ ᴀʟʟ ᴘᴀʀᴛɪᴇs. ᴀɴʏ ɪɴғᴏʀᴍᴀᴛɪᴏɴ ɪ ʀᴇǫᴜᴇsᴛ ᴡɪʟʟ ʙᴇ ᴋᴇᴘᴛ sᴛʀɪᴄᴛʟʏ ᴄᴏɴғɪᴅᴇɴᴛɪᴀʟ ᴀɴᴅ ᴅɪsᴄᴀʀᴅᴇᴅ ᴀғᴛᴇʀ sᴄʀᴇᴇɴɪɴɢ.
The Look
Jada is a 5'8", curvy, 34 year old caucasian woman with medium length blonde hair and blue eyes.
She is available for Male, and Couples.
Expectations
Please keep convo discrete when calling me. Good hygiene is a MUST!