+

Enchantress Alina ~ Tantra Dates ~ Pleasure Witch Priestess.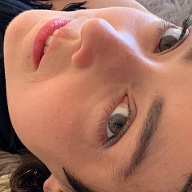 Enchantress Alina ~ Virtual Tantra Dates ~ Pleasure Priestess.
I am here to guide you into more Pleasure & Freedom in life.
I am here to serve you in devotion & connection.
Yes I am a Goddess, Pleasure Priestess. Tantric Guide, Massage Artist, Worshipper of your Truth & Fantasies.
I am Flirty & Wild, Tender & Compassionate.
Saying yes to a session with me is saying yes to your pleasure! I am here to embrace you in your fantasies Flirty & Fun Connection, Tantra Guidance, or journeying into Ritual Healing… you name your fancy.
Do you seek experiences beyond the usual? Take this opportunity to step in to my world of wonder & delights, sensuality & dreams come true.
- Free Video consultation! Visit my website "contact" page to request a time. https://dakinialina.wixsite.com/tantra
Tantra is about coming home to our own special flavor of pleasure.
Tantra is about being present with all that is present in us, in devotion to the truth of ourselves, honoring & loving however we are showing up.
This is how I show up for you. When we are accepted for all that we are, including the parts that we push away, we unlock freedom & healing.
Imagine! Having a priestess, ready to connect and be present with you in true devotion.
Imagine! Having a sacred muse who inspires your dreams to come to life!
Imagine! Having a goddess who is ready to not only serve you and your true expression, but to celebrate all that you are as well!
Let's connect in sacred space, surrender to the Alchemy of Adoration. I welcome all of you, everything that you are, everything your heart seeks to experience.
From joyful, fun connection,
to spiritual soul work,
to sexy, ritualistic Tantra connection,
to somatic healing & energy clearing,
to self mastery, emotional mastery, & energy mastery.
I am here to serve you in devoted sacred space to meet you in connection & healing.
I am enchanting, graceful, charming, & flirty. I have graceful movements, & a love for movement & dancing. I value connection &chemistry.
I am open, real & vulnerable, while being direct & to the point. My energy puts you at ease.
I appreciate class & romance, but I also warm up quickly to your wild side, welcoming all of your expressions of your sensuality.
The core of my work is to help you explore & heal your inner world, so that you can unlock more of who you are, & live in authenticity & choice.
The more we feel welcomed & celebrated in our power & whole expression, the more alive we become. We can then live from an empowered, creative, centered truth of our unique self.
I love inspiring you to your spiritual depths of pleasure, joy, and wonder.
I love inviting you into space that holds you in feeling accepted, loved, celebrated, seen, heard, valued, sexy, charismatic, connected, enjoyed, pleasure-filled, free of shame.
My sessions are for you if you are seeking:
~Deepening ability to create Connection
~Fun
~Full Body Energy States
~Sacred Tantric Devotion
~Presence
~Healing core wounds & trauma with Tantric Ritual
~To be Accepted in your totality
~To be Welcome in your Expression
~Self Mastery
I have been studying Shamanic & Tantric Healing Arts, Energywork, & Bodywork for a decade, & have been devotedly following my own deep healing path for even longer, which is why I look 15 years younger than I actually am!
I am Kink Conscious & Trauma Informed.
- Devotional Donations:
I honor the safety of all beings during this time of worldwide pandemic, & am doing my part to stop the spread of the virus.
I am currently offering Viritual Sessions Only.
Never underestimate what an online session can offer, both myself and my clients find virual sessions dynamic and enriching.
- Single Virtual Tantra Session 2 Hours of Devotion
- Weekly Texting subscriptions
- Virtual Dates Flirty and Fun
- Package discounts series of three or six
- Long Term Subscriptions & Healing Programs available. ~ Please inquire.
Exclusive "Alchemy of Adoration" Months available, I Love putting All my attention on You, & no one else. ~ This is my Favorite! Please inquire!
The Look
Dakini Alina is a 5'5", slender, 38 year old woman with long brunette hair and brown eyes.
She is available for Male, Female, Couples, and Trans.
Interests
I love anything that activates my senses, especially flowers & nature! I am always finding delight & pleasure all around me, in my every day. This is the key to making life Magical!
I love worshipping the divinity in you. I love stepping into my Priestess role & serving you in exactly how you show up in the moment.
I am on a lifelong path of healing & self-growth. I have a deep understanding of human behavior & how emotions & energy work in relation to how we move through the world.
I like people who are kind & open minded, who are excited about healing & expanding perspective.
- I Love:
Lazy days, sun-dappled lounges in the grass, picnics in the grass.
My body! Self care, meditation, stretching, connecting with the Divine through connection with nature, my body, & others.
Getting Creative & Dressing Up!
Musing on the Universe, Conversations about self-growth and sharing unique perspectives on how we each experience the world.
I believe that since we each experience the world in our own unique way, & since we each have our own unique backgrounds, what we create in the world is never wrong.
I don't believe in "good" or "bad", but in accepting ourselves in our wholeness as the key to living a joyful and empowered life.
- My Favorite Gifts: I love to receive flowers, lingerie, and gifts of devotion from my Amazon wish list, because it makes me feel like your Queen! If you are interested in knowing what I might like to receive, just ask!
Expectations
~ Expectations:
The more open you are about your hopes for our date, the better I can prepare to give you the date of your dreams & make all of your wishes come true!
I value connection & chemistry, open conversation. I put you at ease while being direct & to the point. Please meet me here in being open with me too, so that I can best serve you!
I appreciate class & romance, but I also warm up quickly to your wild side, welcoming all of your expressions of your sensuality.
~ Booking Requirements:
Please note & respect that my Screening ensures you a safe, High End, Discrete & Complete experience in connecting with me.
Please note that I do not accept same day booking. I require a minimum of 24 hours notice for booking.
The more time you allow before our date, the better prepared I will be to meet you at my highest level of offering.
~ To Contact Me And Request Time With Me:
Visit my website's "Contact" page,
Fill out the form.
After I receive your form I will text you. We will set a time to talk on the phone about your specific requests, & to agree on a time for our date.
Please expect this call to be about 20 minutes or so.
After this initial call, you will be required to make your Complete Devotional Donation via Venmo, & only then will my time be reserved for you in my calendar.
I'm very much looking forward to meeting you & getting to know each other!