+

It is better to die with memories than to only live with dreams…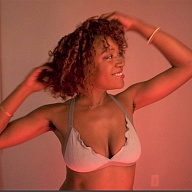 I don't worry. I don't doubt. I'm daring. I'm a rebel.
-Mr. T

You can call me Zora.
Have I caught your eye? Have the daydreams already begun?
In your midst is a companion of superior quality ready to immerse you in a world filled with sumptuous affection and mind blowing experiences.
When you first catch a glimpse of me, curiosity will overwhelm you. Your strong hands will caress smooth and supple skin skin fragranced with notes of amber and vanilla. I radiate a amber chocolate hue that contrasts beautifully on fine white linens, your fingers will walk the up and down my statuesque legs towards my noteworthy curves.
Never will there be a passing doubt as to our genuine and natural attraction, this something organized by chemistry beyond our own control. You can be assured that our time together will be an experience that will linger in your memories and daydreams for years to come. Let's have an unforgettable time together.
Let's leave this realm with memories, not dreams… Quench your curiousity and get to know more about me by visiting my personal blog and website at zorakelly.com
Until we Meet…
The Look
Zora Kelly is a 5'6", all natural, 29 year old black woman with short red hair and brown eyes.
She is available for Men, Women, and Couples.
Expectations
Freshly showered, sweet smelling, truly excited to meet you. These are a few of the things you can annticpate from my company and I expect the same from anyone who wants to spend time getting to know me.
A well-read person, who took the time to learn the finer details of the company they intend to keep. All those details can be found on my website.
Prompt and considerate, I pride myself on being timely and respect a multitude of different views both personally and potically. I find myself truly confortable with generous and compassionate folks.