+

Your Southern California Sweetheart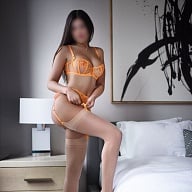 SD 10/23-27
Chicago 10/27-31
Some people "wish they all could be California girls." Well, in that case, I'm their wish come true. I am the California girl.
Born and based in Orange County, I embody the ideals of sunny California – i'ts Endless Summer, laid-back optimism, and fervent lust to experience a life where every day is different from the last. However, I also have an incurable wanderlust that has always made me yearn to experience the lives, cultures, and potential adventures that lay beyond the California shores.
I've been blessed throughout my life to have had opportunities to travel and backpack internationally. Travel has not only afforded me a front-row seat to adventure, it's also cultivated my affinity and appreciation for art, languages, and international cuisines. I constantly seek to develop a deeper understanding of the world around me.
My proclivity for jet-setting to far-off locales is also tempered by a decidedly practical appreciation for knowledge and education. Currently, I am enrolled at a distinguished university where I am pursuing a Bachelor's degree in Business Administration.
Those who know me well describe me as "an old soul," belying mere 24 years of life. I derive an indescribable sense of fulfillment from pleasing the people with whom I keep company and drawing smiles from their faces. I also am acutely observant and inquisitive about the nuances of verbal interaction – the fascinating extent to which word choice and body language play a part in revealing a person's thoughts, desires, and mere state of mind.
Upon first meeting, my contagious smile, paired with naturally rosy-red lips, will have you fantasizing about the possibility of stealing a kiss. A glance up at my golden-brown eyes and you will be intrigued by what naughty yet delightful mysteries I may be contemplating. Standing confidently at 5'9, I have long-toned legs and a body you simply cannot miss!
Now stop wishing they could all be California girls…because your wish just came true!
The Look
Eloise Evans is a 5'9", slender, 24 year old caucasian woman with long brunette hair and brown eyes.
She is available for Male, Female, and Couples.
Interests
Include but are not limited to: A great conversation, reading, hot yoga, baking, discovering new cities, sunsets, and most of all, making people happy.
Expectations
I am a busy girl with a full school schedule, and only fancy meeting a very few special gentlemen. I kindly require all new friends to fill out the 'contact' form located on my website. You can also send me an email, can't wait to be in touch!
Rates are modeled in favor of longer engagements so that we can take our time in getting to know each other, after all, true connections needn't be rushed.
1 Hour | $1,500
90 Minutes | $2,000
2 Hours | $2,500
3 Hours | $3,000
4 Hours (my favorite) | $4,000
6 Hours | $6,000
Overnight's/ Extended | Inquire