+

Let Me Bring Some Light Into Your Life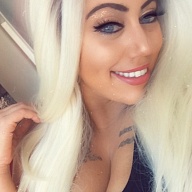 If it isn't my smile or my humor that captures you it's definitely my eyes!
A stolen glance at the bar, the feel of fingertips grazing my lower back, whispered intimacies exchanged between you and I, champagne bubbles effervescing on your tongue…all of these are sensations I find myself anticipating before a first encounter I live for excitement and the thrill of the new, yet treasure the familiarity that builds between two people with a shared connection. Perhaps you too long for someone with whom you can be yourself around, someone who makes you feel at ease while prompting a sense of excitement. Perhaps that person is me… Originally from somewhere along the East Coast, Atlanta has been my home base for the past year. Having worked as a portrait studio photographer prior to my life as Bella, I am easy to talk to and relaxing to be around, with a neverending thirst for knowledge, be it of the kind learned in universities or gained through lived experience. My classroom is the excitement of the city: Be it at the Mercedes Benz Stadium or a night at The Fox; Buckhead sanctuaries or East Atlanta Village cocktail haunts. My small-town roots keep me grounded and motivate me to maintain a healthy and active lifestyle, pampering my all-natural body. I prefer spending time with gentlemen looking for a genuine connection. To quote William James, "We are like islands in the sea, separate on the surface but connected in the deep…"
SCREENING IS MANDATORY
The Look
Bella is a 5'5", curvy, 26 year old caucasian woman with long blonde hair and blue eyes.
She is available for Male, and Couples.
Interests
Some of my favorite things include… Street Photography, Stand Up Comedy, Trail Running, 'Else' Lingerie, Citrus, Bathtime,Sense Of Style, Law of Attraction/Deliberate Creation, Cut off shorts, Party Planning, Isabel Marant, A Slightly Self Depricating Sense of Humor,Christian Louboutin Boots, Anything Fruity, Smooth Skin, Award Winning Smile, Photojournalism, Hasselblad Cameras,Statement Glasses, Peonies