+

Let's enjoy some time making our heart rates quicken in excitement.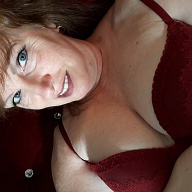 Kissing is a lost art that I'm here to bring back.
Hello, I'm Brie Daniels.
I make the perfect friend, as I'm there when you have an interest in me, but not when your mind is elsewhere. Companionship for those who appreciate the company, but just don't have the time or wish for the work of a long term relationship. From the first moment we meet, your nervousness will melt away as I put you at ease. You will love me as your occasional friend. I prefer first meetings to be in my nice, comfortable and neat home. But I can accommodate most any situation, be it an afternoon out and about, a dinner date, someone to accompany you to a business meeting or some new adventure together.
Don't just think about it, Text Me
I feel in this day and age, we're all just a little bit hungry to be truly seen and appreciated. Hungry to be admired just as we are. So many out here longing simply for honest and sincere friendship. Someone to make that connection. Tell me what's on your mind, in your heart. I'm here for you and I promise that you will be pleasantly surprised with our time together. And like an addiction, you can't wait to return. To sample again and again.
Text me.
You'll be plotting how you can slip away to meet me. Wishing I was with you now. Your palms sweating in anticipation… Don't wait! Text to set this up! You won't want to settle. Text to know my time is yours. Time to melt in my arms. Breathe in my breath. Look into my eyes. To know that you've found that special someone. That relaxing moment in time with me. Wanting to grab that moment, again and again.
Don't wait. Text me!
I often don't except phone calls right off as you may be catching me at work, with family, friends or sleeping, but I will text or email and set things up with you as quick as I can. I will also text with you in casual friendship after we have met. I love being your choice to connect with.
Text me. You know you want to!
The Look
Brie Daniels is a 5'7", curvy, mature caucasian woman with short red hair and blue eyes.
She is available for Male only.
Interests
Close friends would describe me as confident, intelligent, open minded, witty, romantic, kinky, outgoing, blunt, charming, and free spirited.
My interests include checking out new places to eat, (as I'm a foodie), movies, TV trivia, museums, scuba diving, people watching in new places, home improvements, kayaking and nature walks.
So whether you are looking for a lady to share a cocktail with, someone to talk to discussing your day, our love of food, take in some nature or simply spend time together, look no further.
Text me. What are you waiting for?
Expectations
I'm so glad you're thinking about spending time with me. Your privacy is as important to me as my own, so I will never share your information, emails or conversations with anyone else, discretion is guaranteed.
If you have any doubts that you will make our booked date, let me know as soon as possible. Please don't leave me sitting long after I expected you, worrying if you got into an accident.