+

Grantor of wishes and dreams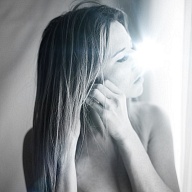 Hello! I'm Emilia, a discrete and private companion with a vivacious personality and an effortless laugh.
I'm an extremely fortunate woman.
I am enthralled with my present career and the trajectory my life has taken after diving into this exhilarating subculture. I'm very passionate about what I do. I strive to provide a unique experience with a genuine connection, allowing me to meet the silky softness of my goose down retreat each night with a satisdying smile borne of a sense of gratifying fulfillment.
I maintain a slim and tight figure. Atop long and graceful legs, I stand at 5'5" and I weigh 120 lbs. My petite frame, measuring 32a-25-36, carries naturally perky breasts, delicate curves, and softer facial features. I have chocolaty, almond shaped eyes, a dusting of cute little freckles, and an intoxicating smile. My naturally cheerful and welcoming personality, combined with my outter beauty and feminine essence, will instantly put you at ease, beckoning you to escape all of the stresses and demands of this thing we call life and join me in a world of our own.
I like to think of myself as a connoisseur of the beautiful offerings life continues to graciously bestow. I love nature. I love being surrounded by its majesty. A perfect afternoon for me can be as simple as walking along the beach, that seam at which a persistent ocean never tires of flirting with pure, velvety sand. Another guilty pastime is the thrill of mounting my sleek yet powerful charger, —my Ducati, — slicing through the wind on a beast with a throaty roar, fleeing the grasp of ordinary constraint and transforming familiar roads into my personal rollercoaster.
I also can find a retreat to the exquisite tranquility of a spa a most welcoming and rewarding sanctuary, a place where I can really press and hold that reset button for as long and as hard as I'd like. I feel that self-care is an essential practice for wellbeing and contentment.
I enjoy art, and I truly love feasting my eyes and ears at museums and symphonies. I marvel at superb acting and am a huge fan of the behind-the-scenes production, so seemingly effortlessly, can whisk my imagination away on gossamer wings during a Broadway show or opera. I hope you can, at least for a while, share my feeling that life is waiting around every corner, waiting to be seized like a perfectly ripened fruit. Unfortunately, our lease here on Planet Earth doesn't provide sufficient enough to take it all in. Me? I'll embrace with a full and open heart whatever I can during my stay here, sometimes sprinting, sometimes dancing, and sometimes just curling up "alone" with a novel by a favorite author.
Are you ready for an unforgettable experience, built on a genuine connection, with a woman who drinks so deeply from the cup of life? Love yourself; you deserve to be happy.
The Look
Emilia Moore is a 5'5", slender, 28 year old caucasian woman with long brunette hair and brown eyes.
She is available for Male only.
Interests
I'm not shy, just ask ;)