+

Sensual Warrior For The Damanding Woman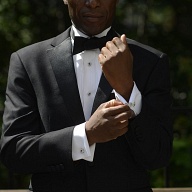 Some men work to get pleasure from women. Bringing pleasure to women is my work.
A DOMINANT & PASSIONATE STRAIGHT Male Escort Companion and Sensual Warrior for the demanding woman who craves experiences that brings a sense of fulfillment.
If you are a modern woman who has broken free of notions that were once considered taboo treat yourself to me and have your innermost needs and desires satisfied on your own terms.
Perhaps you would enjoy a lovely evening of dining, cocktails, dancing and good conversation followed by a relaxing massage or just someone to LISTEN. I'm here for you. You will have me all to yourself with my full undivided attention.
A few bites of information about me: Deep inside I'm a non-judgmental sensualist, lover of ancient indigenous civilizations, artist, deep thinker and advocate for human rights & justice.
I've broken bread with Massai Warriors in Kenya, eaten raw/live vegetarian food for six years exclusively, been foretold my destiny by shamans, owned businesses and made love to some amazing women all along the way.
Based in Washington, DC but available worldwide with sufficient notice. I'm also available to demanding couples either just between the three of us or with my lovely duo partner Alexia Eva. Click her name to view her website and see her picture below along with mine.
If you would like to know more about me, please visit my website or send an email.
I eagerly await sharing memorable experiences with you that will always be treasured.
Interests
Arts, ancient & indigenous civilizations, human rights & justice and martial arts.
Expectations
Note: Please do not send a text message. I will not respond to it. Once we have a confirmed adventure I will warmly accept your text messages. I do not accept any restricted calls.
Please see my website for my rules of etiquette and process.