+

Sadie is RETIRING! December is my Last month to meet new friends <3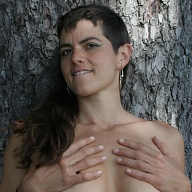 I stand tall and yet I'm supremely down to earth - big heart, wise hands, fierce will, large laugh, and deep curiosity.
I - like you dear human - am a manifestation of the divine. Let's meet each other there- with the deepest respect for our divine human animal selves. Sacred. xo
** Big News - after 11 amazing years, I'm retiring. Going back to school! I'm very excited. Please visit my website for details. December is the last month to catch me **
My intention here is to create a sacred space for you to explore your, connect and experience Pleasure.
Pleasure is essential for us humans, period. It is not bad. This may sound silly put so simply, but it's necessarry to hear it again and again. Pleasure is literally vital for our bodies & spirits.
A companion with whom to explore pleasure medicine through presence - that is how I would describe my proffession.
It's a really, really fun job.
I specifically seek clientelle who are desiring to drop into places of deep Surrender.
Rest, receive, turn open. I don't carry a rigid version of what "true" or "good" pleasure looks like, on the contrary, I want to explore what feels Authentic to you.
Shadows & Sun…
Warm heart
Strong hands
Wild wit
Fierce Care… I'm special.
If these words & photos resonate with you. I invite you to reach out to me.
With so Much Care,
Sadie Heart
The Look
Sadie Heart is a tall, all natural, 35 year old caucasian woman with medium length brunette hair and brown eyes.
She is available for Men, and TV/TS.
Interests
I grew up in a rural western town (150 people, counting dogs). It was super gorgeous & special, but I needed some urban time. After getting my BA on the East Coast & doing some traveling (India, Nepal, Ireland, Mexico <3) I spent most of my 20's in Seattle - 10 lovely years! I have the city of Seattle to thank for introducing me to this profession. I moved out of the city two years ago to get back to my rural roots. Close to the mountains is where I feel most at home.
A long hike in the mountains (preferably with a warm spring at the end) is my idea of a gay ol' time. I'm also a huge foodie, love growing & eating it. I spend a lot of time on a farm, tending both plants & animals. It's important for me to have this real relationship with what enters my body. Food is our medicine.
I live close enough to Seattle that I can have the best of both worlds - rural & urban. I come into the Seattle to see folks about two days a week - most often I'm around Thursday's & Fridays.
I do this work because it feeds me. I was called to it.
I have something to share, something to give, and also a deep gratitude to learn…because that's what we're all doin' right?
Exploring and learning to be our truest selves, to share our sacred depths with one another. xo
Expectations
I always screen new clients - for my safety as well as yours. Please visit my website for details on that.
Thursday/Friday are my usual days in Seattle. I keep my schedule on my website.
All Donations for my time are listed on my website.