+

Approachable, brainy, athletic, curious, yours.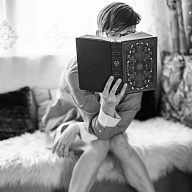 You owe yourself a treat. Just this once.
Albedo. n. The proportion of light or radiation reflected by a body or surface, typically that of a planet or moon.
Because we all have different backgrounds and experiences, we all have unique tastes. And I love catering to those tastes—bringing out the parts of myself that match your "dream date."
But at some level, we all want the same things: genuine connection, mind to mind; the thrill and comfort of physical touch; and most of all, to be seen for who we really are and to be accepted entirely. And that connection is what I aim to offer. So even if I'm playing a role, I try to bring some part of my authentic self to bear and seek to understand your authentic self. Even if we're on a casual date, I want you to feel seen, secure, and intellectually engaged while we have fun. And if you ever decide to share a secret, know that I will listen eagerly and without judgment.
Given that our authentic selves will be meeting, you might want to know more about who, exactly, my authentic self is.
About me:
I am curious. I've earned one PhD, and my dream luxury would be to go to school forever and rack up a few more. So if you take the time to share your expertise or teach me something new, I will be grateful. I'm always seeking new experiences, from the simple (taking a new path through the neighborhood) to the elaborate (immersion in a new subculture). I've worked as a scientist, business strategist, writer, coach, and philanthropy researcher, and I'm still not done exploring. My curiosity about you is why I'm here, and it's part of what makes me a good companion.
There are many things worth taking seriously, but "myself" is not one of them. I'm irreverent and maybe a little rebellious. I have a strong moral compass, but that doesn't mean I don't sin… constantly.
As implied above, I love "playing pretend," and I'd be honored to help you explore new sides of yourself.
I can't wait to get to know you.
The Look
Robin Albedo is a 5'4", athletic, 30 year old caucasian woman with short brunette hair and hazel eyes.
She is available for Male, Female, Couples, and Trans.
Interests
Dignified interests: Meditation, weightlifting, being outdoors, philanthropy, philosophy, economics, psychology, statistics, literature, performing arts.
Slightly-less-dignified interests: Tasting every flavor of ice cream, browsing cute animal videos, getting the giggles late at night, training my beloved cat to do tricks, dancing (both well and badly), being earnest and genuine and unironic (okay, maybe a little ironic sometimes).
I don't drink or smoke, but I don't mind if you do while we're together.
Expectations
I only see a few new friends each month. I'm rarely available M-Th, but feel free to ask.
Do not send explicit requests or questions, even in code, slang, or acronyms (I won't reply).
I recommend getting in touch 72 hours in advance so that we have time for screening and deposit. Screening includes proof of identity, employment, and vaccination. Deposit is $50 for dates 3h and under, 10% for longer dates.
Outcall:
90 min "first date", including an outing to get to know each other: 500 (available first booking only)
90 min: 700
2h: 900
3h: 1300
6h: 2500
1h: 500 (available to established friends only)
Longer bookings, incl. travel: Please inquire!
Incall: Add 150 to the above, due at time of deposit, so I can reserve the perfect spot.