+

I Am The Majuru Master The Cajun Queen known as Majichands!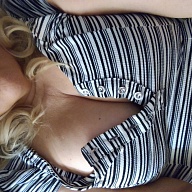 I AM Supercalifragilisticexpialidocious!
Traveling and being infectious with Joy & Fun!
Expand Your Horizons!
The G O A T
Majichands on every review board across this Nation.
Google is your friend I look alot like Mae West My pictures are recent I am rocking a covid cush.
I am an honest real of age and sound mind woman that has perfected this technique.
I produce what I do in an art form. This is a unique experience.
I use science to enhance this complete total relaxation and destressing time. This Mini Stress Retreat is something that words can not truly explain.
Hundreds of reviews and a 5 page website and Yet & Still I can show you way better than I or anyone else can tell you.
I Do Not tickle your ear with a peacock feather and say untrue things.
Hospitality, Truth and Comfort
This took 21 yrs. to Per-fect and is a must do…
I have been put on many peoples bucket list like climing Mount Rushmore Seeing the Grand Canyon. This enthusiates my being to know that something I offer is on a must do list.
Read site then call.
The Look
Majichands is a 5'6", curvy, mature caucasian woman with medium length blonde hair and hazel eyes.
She is available for Male, Female, and Couples.
Interests
My intersts are not confined to a box; on just the things I already know I like or kept at a distance with the things I know I do not like. What interest me to my core is things that prosper my whole being. Sometime my eyes, like in viewing artwork but then again some artwork touch my heart as well may even touch my mind and make me think. What about piercing my spirit to the core?! Now that interest me!
The exploration of things that bring exuberance to one or more parts of me. Things that do not brake my spirit or downplay my goals and the things that make me; Me!
Blues music, Hotair ballooning, galleries, botanical gardens and wildlife inspiring and motivating surroundings.
Expectations
Please be Fresh and Clean. You can use my shower as well
Please go to my Website and fill out my form completely and verify yourself as well as possible making the verification time go by faster. I am verified on many differnt sites so please include all yours.
5 A.M. to 10 P.M. is normal hrs. of operation but can adapt to other times if required.
Calling will have to happen I Must Hear Your Voice!
Don't you want to hear my Cajun accent as well?