+

Whether it be through one of them moments of serendipity or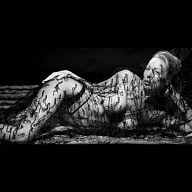 through a friend, you've found me and I'm so happy you have.
I'll gladly tell you all about myself, but first, let's talk about you. You're intelligent, charming and humble, having reached the top of your game. You are generally content with life, but still, there is something missing; You understand the value of creating life experiences that come with no sense of responsibility- something that simply does not exist in your day to day life, and that is exactly why you are here.
So if you value exclusivity, discretion, and quality interactions, then we're well on the way to having something divine.
I'm as comfortable wearing one of my collection of bikinis, as I am relaxing in my boyfriend jumper. I love being next to nature, or out in the great outdoors, then back by the fire with a glass of vino. The scent of lavender, the touch of cashmere, rolling in lavender scented crisp cotton bedsheets - and why not? When the occasion arises lacy lingerie, La Perla, Victoria Secrets and Agent Provocateur, in Christian Laboutins
I'm as happy hosting a low key picnic for close-knit friends in earls court garden, or down by the sea on a quiet beach, say Spiaggia del Principe in the low season, as I am dining at a high end eatery or hanging out at a beach club socialising.
I have a certain gift for commenting, for listening for connecting dots, intertwining ideas. I can be serious or silly, but either approach doesn't matter, because when I look into your eyes – you'll feel as though only you and I exist.
I'm told that I'm elegant and especially feminine, genuine, and quick to laugh, deeply compassionate and grounded.
I'm a bit of a social chameleon, navigating social situations with delightful savoir-faire; equally capable of charming an entire room or carving out an space just for you and I.
My interests are varied, and tend toward the creative. I love embarking on urban adventures and international travel. As creative as my mind is, I am more than capable of waxing poetic regarding sports, pop culture, politics, business, and currentaffairs.
Above all, I value originality and genuine conversation. You'll find me to be a non-judgmental party. Simply being able to let loose, be silly and enjoy yourself– with me, this is easy to do.
Similarly, I see this connection as our perfectly constructed opportunity to escape from reality, from the insipid habits we often fall into, to a new reality; one where you and I can do exactly as we please.
I'm an INFP along with some of my favourite notable writers, inherently empathic
I love to travel. I guess you could say it's one of my "things". My passport is well stamped and I keep a suitcase of the essentials packed at all times! (No, really, I do!) Safari in South Africa, wine tasting in Tuscany, yachting in St. Tropez, a wild weekend in Vegas- you name it, I'm up for it!
Traveling brings me great joy. There is so much excitement in arriving in a new place (or returning to an old favorite).
So, tell me. What's your dream trip? You know, the one you've always wanted to go on, but couldn't find an enthusiastic travel partner, or were told it was too extravagant, too far, too involved? Let's do that one. The one you can't stop thinking about. Life is all about collecting moments and experiences… so, what are you waiting for?
So here comes my favorite part. You've read all about me and now it's my turn to learn about you. Feeling that sort of nervous excitement? Don't worry, I am too! Reach out, tell me a little bit about yourself and let's set up a time to meet. Not quite sure what to say? That's ok! But my biggest tip is to email me as if you were emailing an old friend. Tell me a little about yourself, what you hope to get out of our time together
The Look
LADY TOTO is a 5'8", curvy, 29 year old caucasian woman with long blonde hair and blue eyes.
She is available for Men only.
Interests
Well-tailored suits, natural textures, lace, silk and velvet
• Thought-provoking documentaries, Ted Talks
• Love in Black
• Lengthy, thorough massages - organic massage oil required
• Soaking tubs filled to the brim,
• English afternoon tea
• Intense Steam rooms, Hot showers and Bikram yoga
• Mirrors which double as headboards
• Sun kissed shoulders and sandy bottoms (also Spf 50)
• Rare vintage champagnes by the glass
• Life by candlelight
• Extra smokey mezcal cocktails (show me your bartending skills)
• A hand on the small of my back
• Great conversation over great food
• The smell of salty sea air clinging to clothing and skin
• Easy laughter
• Fancy dining attire sans underthings
• I'm also a tech fan