+

Las Vegas It-Girl Escort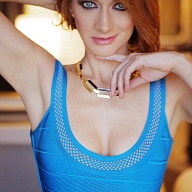 I don't do everything, but I'm great at everything I do.
TEXT ONLY no phone calls please!
Available in Las Vegas except when in SF 5/30-31 send for me onDEMAND wherever you are with a $2k booking plus travel expenses
Who is International It-Girl Chloë Boulez? What is this all about?
Well, I started posting my pictures on the internet around 2012, and since then I've met thousands of fans all over the world! I'm most often in Las Vegas and London, my two favorite cities besides Paris. You know I'm a francophile, right? Do you know what that is?
A francophile is someone who enjoys all things French. Yes, that means I adore studying Marie Antoinette and listening to French music, eating French food, taking the stairs, jetting off to Paris every chance I get - that sort of thing. It also means the Paris casino in Las Vegas is my absolute favorite! Some call it cheesy, I just say it feels like home. Anything French, anytime (so long as it's vegan, more on that below).
The next important thing to know about me is that I really love to laugh. I laugh at my own dumb jokes all the time, so I'll probably laugh at yours too! I really enjoy making people feel happy and light, and I believe my presence alone can do just the trick! What do I not find funny? Anything that causes pain. One of my greatest beliefs is that everything is either love or fear, so I choose to live in love as much as I'm able. This mortal coil makes that difficult at times, but I try my damndest.
I love working out. Apparently it's true, that adrenaline rush you're supposed to get addicted to? Well, I have that addiction so bad! It's the first thing I do every day, besides walking my adorable puppy dog and cleaning the litter boxes for my two cats. That's right, I'm a full time fur mama! I have two regal kitty cat sisters who tolerate their puppy sister. I love binge watching Friends, going to the movies, walking around window shopping - I'm really just a good time girl, it's hard for me to be truly unhappy so long as I've slept well and my belly is full.
I started really struggling with some health issues a couple of years ago, and found that the vegan diet I'd been toying with off and on for a decade was the difference. Since I quit the animal products, I feel like I have my life back. My body doesn't hurt any more, and I'm so much happier, I smile so much my cheeks hurt! It's a personal decision, and one that I am sensitive about, so please don't tease me. I'm vegan for the health of my body and for the animals because I have quite a big heart. I promise not to judge you, in any way shape or form, and I would appreciate if you can accept me for the sparkling being I am as well. I no longer drink or smoke cigarettes as they were negatively effecting my health and my ability to travel, so I gave them up. I don't mind if you partake in either on our date, but I greatly dislike the company of drunken persons as it makes me feel afraid, hence that state means you will forfeit the rest of our time together. If you think this may be an issue, I advise skipping the alcohol altogether - there are other ways to have fun, please inquire about other options!
I love traveling so much, I usually have a few trips planned abroad each year, friends on few continents, and I'm always hungry for more! I still haven't hit Africa or Antarctica yet, so if you'd like to check them off your list as well, note that I would love to discount a vacation like that!
I'm a Sagittarius sun, Sagittarius moon, and Libra rising. Don't know what that means? I'd love to share more with you! I find that astrology really makes sense when you ditch the published horoscopes and dig down deep with your natal chart. Interested? Maybe you think I'm totally wacky now, but hopefully I've also intrigued you!
I suppose that's all for now. I hope you enjoy my ad, and I hope you have fun getting to know me, as I know I will have a blast getting to know you!
The Look
Chloë Boulez is a 5'6", slender, all natural, 36 year old caucasian woman with medium length red hair and blue eyes.
She is available for Men, Women, Couples, and TV/TS.
Interests
I love to read, work out, and meet new people.
Expectations
$600 for one hour, $900 for ninety minutes, $1200 for two hours Companionship
$1000 for one hour private Modelling
$1400 for one hour Entertainment
Please inquire about discreet souvenirs from our time together.