+

Zero imagination required. WYSIWYG.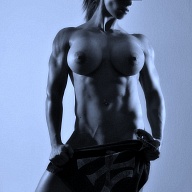 The Look
The White Queen is a 5'5" 29 year old caucasian woman with medium length brunette hair and brown eyes.
She is available for Men only.
Physically, I am a lithe and muscular 5'5" Caucasian female of Eastern Mediterranean extraction measuring 30H-25-36 with thick dark brown hair past my shoulders and clear hazel-brown eyes,
Beyond that I am a direct, intelligent, and self-motivated athlete, and a woman interested in low-stress, high-yield noncommittal engagements with like-minded men.
Screening is a multidimensional process in which the most fundamental, pervasive element is the determination of a basic compatibility. My lifestyle is physical, all-consuming and leaves little to no room for romantic entanglement. That is not the same as saying romance has no place at all in my life.
My aim is time spent together enjoyed without artifice or need of nerve on either side, lol - to that end, I personally review all inquiries. Ultimately, without some sense of accord, no other incentive is equal to the task. So, show me, in other words, lol, that we speak the same language, and I promise cause to celebrate that fluency
General inquiries should be directed to DUBOISREX@gmail.com, and may anticipate an automated reply in which they will find detailed answers to frequently asked questions, a comprehensive explanation of the screening process, photographs*, and relevant links. Think of it as my version of a site search engine (with the exception I search by comportment not cup size, lol). Thoughtless, demanding, illiterate, overly explicit, aggressive and/or otherwise inappropriate mail reflect on the sender and merit neither consideration nor reply. A good rule of thumb is to conduct yourself as you would were you asking the company of a woman whose good opinion you value and who is known to you in your everyday life.
The autoreply you receive is effectively ground zero in an efficient system of communication designed to respect my time as well as your own. So, please, remember that it is your compliance that ultimately enables me to triage my time and attention to our mutual benefit.
*Gallery update in process. Upload of current pics throughout upcoming week (07-14 MAY).
Interests
INTERESTS: GYM! MMA, WRITING, REMODELING, BAKING
GIFTS: HERMES L'AMBRE LES MERVEILLES, CHANEL CHANCE, ROSES, GIFT CARDS
Expectations
I schedule no later than the day prior to the requested session (this timeline assumes I have already confirmed receipt of screening) and offer both incall and outcall. Please, note that weekday evenings from 5-10PM are available to multi-hour/overnight appointments only.
INCALL
OUTCALL (hourly only)
Outcall is offered within the city limits of the city in which I find myself at the time of your inquiry-not the other way around, lol. Austin, Houston, and Dallas are available for overnight only, and non-Texas invites must be established clientele with airfare AND donation provided in advance.
*International discussion not included. Session requires advance notice and additional 100$ donation.
Individual idiosyncrasies aside, the ideal client innately understands and adheres to the following in every interaction and does so from a sense of self-respect rather than external pressures:
http://cdn.shopify.com/s/files/1/0234/6751/files/true_gent_grande.jpeg?2696
Contact Info
Contact
Information
Add The White Queen to...