+

Redhead gone raven on a whim, want to see what else I'm into?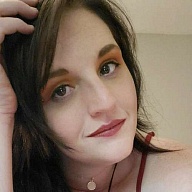 Some people come into our lives and quickly go. Some stay for a while and leave footprints on our hearts and we are never the same again - Anonymous
Needing a soft and demure innocent to stare up at you with huge doe eyes? You found her. Aching for a dose of your own medicine, to be put back in your place by a fierce woman with a smirk on her face? Oh yes, that's me.
Truly multi-faceted, I can be whatever you want me to be, all while maintaining the grace and class due a darling of my status. I'm willing to try just about anything once, and can slip into any style shoes you'd like me to don that suits your fancy.
Based in San Antonio, TX but I would be delighted to be taken on an adventure if you want me in your city! All it takes is a little heads up and some communication to have me arrive on your doorstep exactly as requested!
The Look
EpicAmyrya is a 5'3", curvy, 27 year old caucasian woman with medium length red hair and brown eyes.
She is available for Male, Female, Couples, and Trans.
Interests
So many interests, so little time… let's start with the general ones and we can elaborate in person!
Literature - you'll never catch me without a book nearby, though the topic of the day can never be guessed!
Writing - can't expect an academic to absorb so much written word and not put pen to paper herself, can you?
Gaming - whether we're talking console, card, board, or any other, I thrive when challenged!
Art - from sculpture to ceramics to crafting, opportunity to work with my hands is met with fervor.
Academics - my appetency for knowledge (and other riveting diversions) is prodigious, and while quite au fait with a multitude of topics, I particularly delight in the discussion of psychology, natural sciences, mythology, politics, and music, as well as previously mentioned interests.
I'm an absolute animal fanatic, and at one point I wanted to be a veterinarian. Ask me about the different species I have owned and the ones I'm still dying to love!
While I value experiences and memories much higher than material possessions, there isn't a woman in this world that doesn't enjoy receiving a sweet surprise! Sending or bringing along a gift is never a requirement, but if you're feeling a little extra philanthropic, your munificence will not go unnoticed! While I compile a list of specific delights I'd appreciate receiving, here's a few of my favorite items that might help inspire you:
Dark chocolate - 60% or higher
Sweet wines - Riesling, Moscato, Sweet Reds, etc
Gift Cards - Ross, Victoria's Secret, Lane Bryant, Starbucks, (will add more as I think of them)
Expectations
I have a consistent, comfy place to host on most weekdays from 11:30a to 8:00p, or I am able to come to you as early as 8a and as late as midnight. Extended hours available with prior discussion and notice.
Scheduling requires screening, always. Acceptable options are P411 profiles, references (minimum of 2 within past 90 days), or by completing my screening form (coming soon).