+

Try Something New…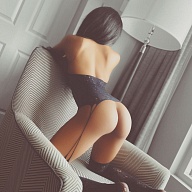 "A wise woman knows her limits, a smart woman knows that she has none."
I grew up wanting to discover my true passion in life. I've done many things in my life and I have not one regret. These hobbies and passions I've learned to love and enjoy have made me into the woman I am today.
My love for yoga has completely centered me and grounded me. When learning a new pose that requires a mirrored movement on both sides of my body, I pay attention to the subtle differences I notice on each side. Your being is, and will never be, completely symmetrical— and neither will your life. I've become one with myself and have realized my self worth. Photography has shown me that there is beauty in everything. Underneath the oldest and dirtiest rock could be the smallest seed to grow into a beautiful tree. Studying science has taught me many lessons. One of those lessons is that the world is amazing. Somehow, everything works together to make up everything on our planet; regardless or your believe on the origin of the universe, it's all pretty amazing.
These hobbies are also connected to me in modeling. They teach me to take things slow, have patience, and be kind. Everyone around you is living completely different complex lives than you are. Everyone's brain doesn't work the way mine does, people want compassion and understanding. That's where I come into your life.
I strive to take the lessons I've learned and apply them to my job modeling. I'm compassionate, understanding, open minded and so many other things needed to work with a patron such as yourself. I'll make sure your priorities are met and you're 100 percent satisfied. I'm your therapist, best friend, and everything else you're missing in your life.
The Look
VIP Chanel is a 5'2", slender, 23 year old woman with long black hair and green eyes.
She is available for Male, Female, and Couples.
Interests
Likes
Intelligence • Generosity • Mindfulness • Exercise • Dogs • Dad Jokes • FOOD • Shopping • Photography • Sweet wine • Deep conversations • Marvel
Dislikes
Dont call me babe/sweetheart/hun/baby. My name is Chanel • Rudeness • Poor Hygiene • Cats • Racists • Ignorance • Entitlement
Favorites
Wines: Menage a Trois Decadence Cabernet, 2016| Il Duca Cardinal Sweet Red| Cupcake Red Blend Black Forest|
Liquor: Bourbon: Maker's Mark Bourbon: Basil Hayden's Bourbon: Wild Turkey Longbranch American Whiskey: Stranahan's American Whiskey: Jack Daniel's Gentleman Jack Rye: Hudson Manhattan Rye Whiskey
Plants/Flowers: Pink or White Roses • Sunflowers • Aloe Vera • Any Succulent • Bamboo
STATS:
Sagittarius • 5'3" • 32DD • MBTI: ENFP-T
Expectations
Please simply follow these rules. That's all I ask!
Be respectful. My "business hours" are 9am-9pm. Please do not contact me before/after those times expecting a response. My brain is an important organ that requires time to rest. Im sure you can understand!
DO NOT SEND EXPLICIT MESSAGES.
Any message/email/forum containing any explicit request/acronyms or anything else will be blocked and deleted.
Be fresh.
Please show up to our date fully showered from head to toe with minty fresh breath. My sense of smell is very strong and weird smells make my brain itch. Also, I would hate to be rude and ask you to shower again because you didn't do a good job.
Be aware.
Please place your consideration in an envelope in the bathroom prior to our appointment. Please do not mention it via text email nor in person.
Be considerate.
Relax and go with the flow. If I say "no" that means no now and no 15 minutes from now. If I have to say it more than once, I will promptly end our date with no refund.
Be punctual.
My time is is valuable. If you are more than 10 minutes late, I will have to subtract from our time together.
Be aware that I have a strict cancellation policy. Dates cancelled within 48 hours of our date require a $50 rebooking fee. Dates cancelled within 24 hours of our date require 100% of the donation sent via any e-money transfer app. Dates that do not cancel will be blacklisted and no longer allowed to book.
Be informed my sponsorship is for my time and companionship only.