+

The Beautiful, The Legendary, The Grown-up Impassioned Paisley Parks!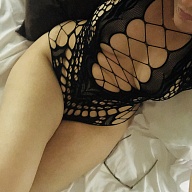 Hello,
I am happy you have chosen to get better acquainted.
I hope I can get across a good ideal of what I am like and what time spent in my company will be like. Yes I have been around a minute… I am returning now from a hiatus. I like to take breaks and return refreshed and happy to be back!
Personally I am a very active,high energy person. I work out everyday, I have a busy personal life and other business and personal interest, but can also relax and c hill and truly enjoy quiet relaxed down time.
I am a great dinner companion, travel buddy or BCD treat.
I want my time with you to be real and genuine. I learned from my first endeavor as a companion that a real connection (however fleeting and or non-traditional) is what makes this type of companionship so so great!
To that end I truly like getting to know my new friends a bit and letting time together be more organic and session driven rather than having a list of things I do and don't do.
When I enjoy the company I am keeping, I truly love to explore and learn what makes magic between us.
On the outside as you can see from my photos, which are current unless it says "vintage Paisley" on the photo. I am very Tall super long legs. I have a small waist flat stomach but curvy full hips and legs. My hair is dark and will vary in length from a bob to long. It's a girl thing…LOL I am often told I do not look my age and try never to act my age…just kidding. I am not known for wearing heavy makeup except when modeling. In some of my pics you may notice. Like any woman I hope what you see is pleasant to your eyes.
However I am a firm believer attitude truly matters too. I want to be exactly what you need, when you need it and I want to enjoy our time too. I find being a professional companion to be very fun otherwise I would not still be doing it.
1h2 / 2hrs / 3hrs
$350 $600 $900
I do required Screening please email me
paisleycompanionship@gmail.com
All I have left to say it seems is…Let's make Magic!
Warmest Regards, Paisley Parks
The Look
Paisley Parks is a 5'9", curvy, 39 year old caucasian woman with short brunette hair and brown eyes.
She is available for Male, Female, and Couples.
Interests
Gym, Men & Making Great Friends a long the way. Oh and of course I am always looking for That Ride and Die together kind friendship …
Expectations
Always be a gentleman. Never be crass or inappropriate please.