+

Grab the Brass Ring on Life's Merry Go Round with this Upscale Blonde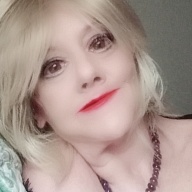 To Dream the Impossible Dream, to go where the Brave dare not go, that is my Quest, and although from the stage production and movie "Man of LaMancha", it really does capture my passion for life!
An Adventurous, Fun loving, Outgoing People Person with a Dynamite Sense of Humor, is how I am often described…Very Curious about everything, I love to try new Experiences and meet new People…I'm a very direct to the point woman with a zero tolerance policy for intolerance and a complete love of life and all it has to offer I divide my time between El Paso (which is where the map actually shows)Las Vegas, Dallas and Houston Texas, with an occasional foray into San Francisco and Manhattan… my love of travel calls to me from Asia where I pursue my martial arts and my passion for pearls and Chinese History and Europe as well! I am very enthusiastic about everything I do and throw myself headlong into life. You have only one chance at the Brass Ring on Iife's merry go round, let's go for it together.
I own several businesses all of them conservative and mainstream in nature, so I really look forward to shedding the corporate image But even In my conservative other life, I enjoy being a woman and save myself from mainstream monotony with my love of silk lingerie! I am waiting to turn off my laptop, take off my horn rim glasses and shed my boring business image. Because of my mandate for discretion, I am currently fine-tuning my websites, but they will be available in the very near future. I'm waiting for the chance to indulge myself and live and let live!
The Look
Lisa is a 5'9", curvy, mature caucasian woman with long blonde hair and green eyes.
She is available for Male, Female, and Couples.
Interests
I have also developed a great amount of experience with the BDSM scene, having actually started and owned a number of BDSM/Fetish establishments throughout the country.defined. I am a very tactile person and I do greatly enjoy being the unattainable (somewhat) vixen, prolonged tactile flirtation, and the like.Roleplay, stilleto heels, and tng bondage are all enjoyable to me and I am trained in the use of the Singapore Cane.
I am passionate about animals and volunteer my time whenever I can to help promote animal welfare…martial arts for many years, I am very much into martial arts taught and competed in Wing Chun (my most proficient art), Krav Maga, and Gracie Jiu Jitsu My favorite perfume is Dolce by Dolce and Gabbana, my favorite designers are Ralph Lauren, Chanel, and Dior. I enjoy flying, and learned years ago on a good friend's, Cessna and sailed thru my IFR exams. Classic Automobiles are high on my list of interests as well as fine dining and exploring new cuisines.
Expectations
Honesty in all dealings with me is expected and given as is discretion and respect for each other. When you are seeking an appointment with me, please be prepared to follow a basic screening procedure. References from other equivalent providers are certainly welcome but are not really the last word of my screening procedure. Please be very aware that nothing you disclose to me will go further than myself and I would expect the same basic courtesy. Make your appointment well in advance of your desired date/time please.
Donations should be handed directly to me or placed close to me, so we may proceed with conversation and getting to know each other!