+

Elite companionship paired with beauty and brilliance. Your nirvana awaits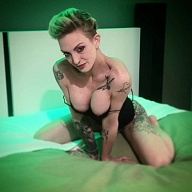 Quirky and intelligent, humorous and unique, Beautiful. Charismatic. Endlessly caring. What else is there to want?Yoaehùr⁴u tell me…I'm dying to oblige. I'll start with coffee.
My name is Avery and I am one of Houston's most exclusive and sought after companions AND dominatrixes. I don't often surface, so if you have found me here…you're in luck! Im an empath, and adore doting on gentleman I respect, attending to his every whimsy…even be it silence and understanding and a pair of kind and open…ears. I'm a pillar, a rock, a constant source of encouragement and support when the world just my doesn't see your wayI adore music of almost all genres, and can easily get around on most all instruments I take on (Did I mention I am humble too) For 20+ years now I have been playing piano, percussion, and everything I can get my hands on as well as I sing/somgwrite. Is it your birthday? Give me a call… I'll Marilyn ?Monroe you. Happy Birthday, Mr. President…its beats playing Disney tunes for my little guy…that is. Usually, I'm singing bluegrass or classical in a corner somewhere where no one can hear me Lol…
These days, I am off and behind my MacBook editing photos, trying to hitch a plane to fly for lessons, creating some unique piece of furniture and covered in all kinds of paint, or elbows deep in an engine bay, ooor you'll most likely find me behind the stove preparing dinner for my son and i.
At a minimum, I am an adventure, and generally like to leave no stone unturned. Without looking, you'll never even know what you found is what your were trying to find all along. Ask questions. Take risks.
A nirvana we can share that is unique to us…where "alone" is a concept of mind.
It just takes one tiny step.
A deep conversation over a dimly lit pillow or a happy debate about daily politics is a surefire way to get me to passionately impress you with an interesting grab bag of hilarious vernacular and dry with!
Any Texas City can be booked with 24hrs advance.
Who doesn't love a road trip :*
Even better…let's Fly;
The Look
AveryInked is a 5'7", athletic, 34 year old caucasian woman with short blonde hair and green eyes.
She is available for Male, Female, and Trans.
Interests
I am a voracious reader of all genres, always gaining as much knowlege as I can…
I am significantly into my private pilot's training…which, if I am honest, may be an endeavor enjoyed externally, but never intend to complete.
At heart, I'm an artist. But Most of all, I enjoy human interaction.
What I like in you: I enjoy a partner who shares my enthusiasm for the quest of knowledge, wherever it may take us. If anything, I would love for us to try something new together!
Confidence is attractive. Jefferson always claimed he never failed…simply found 10,000 ways that did not work.
A sweet, but firm demeanor is welcome,and pride in your hygiene and an appreciation for the time I spend on mine with you in mind is not only appreciated but a request as I feel it's appropriate.
Don't let that fool you, though, my outstanding intelligence and poise are the perfect accompaniment to my exquisite beauty and glamor.
Let me be your muse…and perhaps you, mine
Expectations
Kindness is a must, as the absence of it will end in your removal, no questions asked, consideration required in full.
No jorts, hats, or flip flops. No tennis shoes from 1786. Business casual, please, at a minimum, or you will be asked to change and return on a different date.
A shower with towels and luxury men's toiletries will be available. If i suggest you use them, it is Not an exception, nor a suggestion. If you are lucky, kind, or charming…ill even join you.
*donations*
60m minutes 300
90m 450
2hr 600
3hr 700
4h 1000
6hr Local Guide Plus 1200
8hr-daytimeforay 1500
12hr overnight 2000
I can't wait to hear from you so that we may start our journey to our