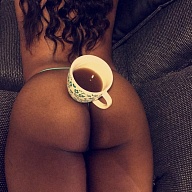 "Imperfection is beauty, madness is genius, and it's better to be absolutely ridiculous than absolutely boring."
The Look
Brooklyn Skye is a woman.
She is available for Men only.
You can stop looking, you found me. I'm everything you've been looking for, plus, a little more. When you're with me, I can make you forget about the real world and enter mine. Most men look at me and think I'm unattainable, and for most, that is true. However, you may be that lucky one. With my experience, I know exactly how to please you.
You may see me and think I'm a little beyond your reach, but I'm the one you've been having your fantasies about. When we are together and you enter my world, I quickly become yours and the world is ours for the taking. I like to build authentic connections, and if adventure is what you're looking for — you've come to the right place. If that isn't exactly what you are looking for, that's completely fine. I know we can find some other fun things to do with each other.
I have a passion for film and sports. These two things have taken me all over the country and a few places out of the country. With a Masters Degree in Sports Management, I manage to find a way to combine my two passions. I hope to write a few sports films/ television series in the near future. When I am not with you, you can find me traveling the world with my beautiful, amazing girlfriend, or writing with a nice glass of white wine.
I'm the woman you can tell anything and everything to. I'm the free spirit, adventurous, sports-loving woman you have been looking for. Do you like discussing what's going on in the world, who won last week's game, secrets you can't tell anyone else, or anything that you are passionate about… I'm the woman for you.
Interests
I have a passion for sports and film! I am always up for an adventure and would love nothing more than to share some of those with you.
Expectations
I am available for incalls/outcalls anytime in Dallas, and tend to go on tour frequently. I also offer Doubles, with my real life girlfriend!
For more pictures, you can visit my website: www.brooklynxxxskye.com