+

GRAB the Brass Ring on the Cougargoround and Call Me! LISA FUN LUV'N BLOND!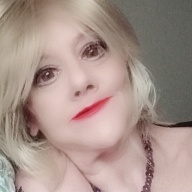 An Adventurous, Fun loving, Outgoing People Person with a Dynamite Sense of Humor, is how I am often described…Very Curious about everything I love to try new Experiences and meet new People…I'm a very direct to the point woman with a zero tolerance policy for intolerance and a complete love of life and all it has to offer . I divide my time between El Paso and Dallas Texas with an occasional foray into San Francisco and Manhattan… my love of travel calls to me from Asia and Europe as well! I am extremely enthusiastic about everything I do and throw myself headlong into life. You have only one chance at the Brass Ring on Iife's merry go round, let's go for it together.
I own several businesses all of them conservative and mainstream in nature, so I really look forward to shedding the corporate image . But even In my conservative other life, I enjoy being a woman and save myself from mainstream monotony with my love of silk lingerie! I am waiting to turn off my laptop, take off my horn rim glasses and shed my boring business image. I'm waiting for the chance to indulge myself and live and let live!
The Look
Lisa is a 5'8", curvy, mature caucasian woman with medium length blonde hair and green eyes.
She is available for Male, Female, Couples, and Disability.
Interests
I have a passion for beauty and I design and create custom jewelry … I have studied at an internationally recognized school for that to increase my viability as an artist. I am passionate about animals and volunteer my time whenever I can to help promote animal welfare… On a more personal note I have studied Tantra Massage, increasing my knowledge of the mind body connection in every aspect of life including sensuality. I believe in eating right and fitness to increase my enjoyment of all of life's delights (although an occasional deviation into an ice cream parlor is not a capital crime) and I seriously despise people who take my high caloric pleasures and turn them into capital offenses. I love my fudge syrup! Having studied martial arts for many years, I have both taught and competed in schools of MA such as Wing Chun (my most proficient art), Krav Maga, Gracie Jiu Jitsu and a plethora of others including Thai Boxing. Chinese culture, art, and history are passions of mine, and I am always studying to learn more about those subjects. I have been studying Mandarin Chinese in my quest to learn more about China, always welcoming a chance to tour China whenever offered. The best gift someone could give me is a trip to Asia centered around China…that doesn't mean I don't like Gift Cards and my favorite perfume is Dolce by Dolce and Gabbana, my favorite designers are Ralph Lauren, Coco Chanel and Dior. Classic Automobiles are high on my list of interests as well as fine dining and exploring new cuisines. Gemstones, both precious and semiprecious as well as my personal favorite, pearls, are another passion of mine but not in the way you might think! Although I have nothing against wearing them, my real interest is in the science behind those gorgeous jewelry pieces and how science can be used to create even more beauty… As a result I study with a very prestigious internationally acclaimed school of gemology and I am well on my way toward a second chance at what I had originally wanted -a somewhat come lately profession as a graduate gemologist as well as an innovative jewelry designer - but hey, better late than never!
Expectations
Honesty in all dealings with me is expected and given as is discretion and respect for each other. When you are seeking an appointment with me, please be prepared to follow a basic screening procedure. References from other equivalent providers are certainly welcome but are not really the be all and end all of my screening procedure. Please be very aware that nothing you disclose to me will go further than myself and I would expect the same basic courtesy. You must make your appointment well in advance of the desired date and time of your requested meeting with me… and cancellations of an encounter more than an hour, if last minute (acts of God notwithstanding -pestilence, plague and the like will be excused) will typically mandate a cancellation fee, details of which may be found on my website.
Speaking of websites, mine is being completely redone, and should hopefully be completed and subsequently unveiled by November 1 2019, when I return from my hiatus from my status as a companion.
I am a night person as well as an angel of the morning, something I have become of necessity from traveling between time zones…and date lines, although in all honesty I am much more of a later hour darling.
Donations should be handed directly to me or placed close to me, or simply handed to me. Having the amount quickly placed in my purse gets that sometimes awkward moment out of the way, so that we may proceed with conversation and getting to know each other and exploring interests we may share or learning a different perspective!… I am a very direct honest person and I hate pretense so do not hesitate to ask me anything you may want to and I will answer you honestly and feel free to say whatever is on your mind to me. I am very open to new ideas and thoughts and always on the lookout for a new outlook on life's situations… Be real with me and I will always be real with you!