+

Cuz Baby I'm Worth It… Give it to me I'm worth it!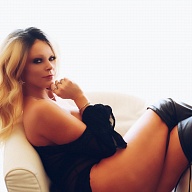 Tell me will you run and hide in the storm or will you dance with me in the rain…

If uncertainty is what is keeping us apart then I want to spend the rest of the night
The Look
JaxxFoxx is a 5'7", curvy, 39 year old caucasian woman with long blonde hair and blue eyes.
She is available for Men, Women, and Couples.
If you came here looking for a barbie doll swim suit model or a snobby uptight little girl then please movthat I myself am not e along!
I am a fun time lady of the real times and am such a party girl that clearly enjoys her time spent with you .
If you are ok with just seeing me once or twice then so be it however if something long term is in your avenue then lets be certain to make that known and clear after our first couple encounters .
I am very much into keeping things in my life simple flexible and available always for the rigth person! I am very excited to begin this adventure here on this site!
I am very open and rules are made for the world to try to achieve some sence of civilization … as for you and I we can make the rules up as we go!
What works well for some may be s disaster for others.
I am open to travel but not lengthy travels
Daytime works best for me but am open and available for evenings and nights
Weekends are usually open just need a day or two notice however can be ready to meet in as little as 2 hour notice
If daytime playtime is what is best for you well then I am your girl!
I am open to trying new things behind closed doors and am very respectful and discreet
I never like to put a time limit on fun we are adults and that goes back to how I like my experience to be more personable and always pleasurable without all the worries of limits and time management… like I said we are adults we can communicate about anything we need to !
Not here to judge not wanting to be judged
I'm a sweet n sexy lady . If a sensual mature woman is what you are looking to spend your time with then I am all of that and way more. I am open to many different things and as far as I can tell I have yet to have any limits. I enjoy fetishes seeking gentlemen that are dominant and don't mind showing a girl what it is that they want as well and sharing the experience with me.
I am a beautiful person inside and out. I enjoy concerts and being the party girl! I also enjoy the benefits of being able to be responsible as well. I am most definitely worth your time.
Interests
I enjoy spending time with the girls and going to concerts and living it up VIP no less! I love fashion and style and I enjoy spending the time money and effort to look and feel my best each and every day. I love to be the center of attention yet am a bit shy and more reserved at times too. Loves being told what to do and am always eager to learn.
Expectations
PLEASE NOTE CURRENTLY ONLY AVAILABLE FOR OUTCALLS
My expectations are completely based upon our personal mutual agreement as it may vary from person to person. The main reason we are here on this site together says enough as to why we are here and what the expectations and donations will be once we both have discussed your expectations as well as my limits if any and what my donations for my time will be.
My schedule is simple and very flexible
If you would like to book an appointment with me you are welcome to first message me via email or text.
Please include your full name and phone number.
Attaching a photo to go along with the message would be rather nice. I like to put a name with a face and it always makes it a more personable experience. Please include if you are requesting for me to host or if you would like to host as donation amounts will be different .
Please include the time and date that you would like to book your appointment. I will be able to respond to you within the hour of your inquiry and is possible that I am able to respond immediately after first hearing from you.
Donation amount for sharing my time with you for an hour will be no less than $250.00 with a 2 hour minium and is expected at the beginning of our appointed date and will not be negotiable.
I also have very reasonable over night rates as well as weekend and weely rates which will surprise you just how very reasonable they are in comparrision . If interested please do not hesitate ti inquire about my rates!
Thank you for being a respectful gentleman as well. It is expected!
Please no AA