+

Hour-Glass Figure with Plenty of Sand! :) Mature and Beautiful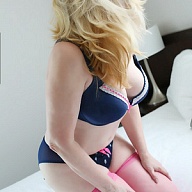 Skin as pure as the driven snow. (I drifted)
No tattoos or piercing, just silky softness.
The Look
Honey Rose is a curvy, all natural caucasian woman in her late 40's with long blonde hair and blue eyes.
She is available for Men only.
Get ready to have fun!
Do you feel like you take care of everyone else and don't get enough care for yourself?
Are you putting your needs and pleasures on hold?
Are you in need of pampering? I want to help you feel good! TLC at your fingertips.
Love life! Live it to the fullest!
Do you feel you are missing some core experience in your life?
It's time you experienced one of the finer experiences.
A truly sensual woman and passionate experience are at your fingertips.
Naturally beautiful, sensual, playful and sincere, I am selective and ultra-low volume, keeping me very excited to play.
I HAVE NO TATTOOS, NO PIERCINGS.
My skin is silky soft with firm muscles beneath, pure as the driven snow.
CREAMY virgin skin.
When asked why she didn't tan, Marilyn Monroe answered:
*"I want to be blonde all over." * I agree.
*THE* softest smoothest skin you have ever caressed~~~
Comments from some of my patrons:
"Not only is she beautiful, articulate, and posessing considerable poise, she provided me with the most erot*c experience of my life!"
"I know this is a business or a service or what have you, but Honey Rose is that one in a great many providers who makes a connection. She has the endowment, the intention, and the capacity to be a true courte*an. I now have an ATF, and a default provider in DFW. She is to be experienced if at all possible."
VERIFIED PICTURES~
RATES
Private time at my private gated incall or at your hotel or residence:
1 HOUR = 350
2 HOURS = 700
3 HOURS = 900 VIP "Complete Works Package" with couples shower, mutual massage, and all the trimmings (music, candles, massage oil).
(Sounds like you're taking your car to the car wash, doesn't it? LOL!)
* Please add 200 for each additional hour after three.
Timeless Dinner Date
Clock-free = 750
This is a date that begins with a meal in public giving us time to get comfortable together and get to know each other, letting our attraction and connection develope, and progresses at a natural pace through intimate time together back at your place or mine. This feels like a real date (without the question "Will she or won't she?").
Overnight
10 HOURS 2000
14 HOURS 2500
Honeymoon Experience
24 HOURS 4000
48 HOURS 8000
Travel
National (Fly me to you!)
24 HOURS 5000
48 HOURS 9000
For longer Engagements please send me the details.
International - Have passport. Will travel :)
Email me with additional details.
A recent review says: "Book as long as possible. Trust me!"
Interests
I am interested in many subjects and read books on them as well as researching topics on the internet. You will find me a curious and informed companion.
I am a college-graduate, but beyond that a life-long student.
Some would call me well-traveled, but I still hope to visit South America, Asia, and Australia.