+

dancing, skipping, skinny-dipping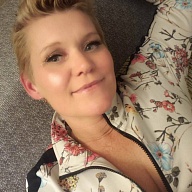 I once had a man from Texas tell me I was so fine he would drink my bath water. Is that a thing?
On any given day you will find me designing, building, creating, destroying, blessing, releasing, smiling, dancing, singing, living, loving, laughing, skipping, skinny dipping, reading, writing, and never hiding.
I will eat all the ice cream.
I have much to offer the right person. I am agile in body, mind & spirit and I am old enough to know how to behave properly. You'll get no temper tantrums from me. I will communicate openly and clearly. I will listen to you and hear you. I understand and can fully comply with a requirement for discretion.
I'm a licensed massage therapist. I've worked with pro athletes and famous musicians, in other words people who can hire whoever they choose and typically know what they are getting. I can definitely fix what ails you. I am a creative, my last major project was an awarded project installed and burned at Burning Man.
I tend to be fiercely independent and not so good at asking for help. Should we decide we are a good fit for each other, I will take care of you in our time together. It's what I do everywhere in my life.
I work with not for profits producing events and developing PR & marketing campaigns as a consultant. I am a social entreprenuer with a business I am preparing to launch, poised to change the way a 6 billion dollar industry currently operates.
I'm active and fit. I rock climb, fence and wakeboard. I want to surf more! I love to bike all over town. I enjoy good wine and great food.
But enough about me, today is about you. Today I would like to take you on a journey. One that I will strive to make exciting and fun, a bit of a break from the familiarity of our daily lives. A journey that will ultimately let you ease into a pure state of joyful calm this is not the one with which you are accustomed, this is the calm that comes after the storm. I think you'll like it.
The Look
Remi Starling is a 5'7", athletic, mature caucasian woman with short red hair and green eyes.
She is available for Male, and Couples.
Interests
i am a free spirit. i am not that great at asking for help. i am working on this, as no man (or woman) is an island.
so here goes: things that will make me smile
books: i love to read, everything from fictional classics to art & design books. i am interested in personal & professional development.
i love to go camping and would be super grateful for gift cards to amazon, rei, whole earth provisions…
i have in mind a container garden and outodor seating area on my patio.
i love fashion and i am unwilling to pay retail for most things for several reasons: 1. it is far too easy to find fabulous current, iconic clothes, shoes, handbags and jewlery on sites like the real real. 2. also this is better for our planet. i believe we shouldn't keep making junk for people to buy at such a ridiculous rate. please, if you wish to purchase clothes, shoes, jewelry or a handbag, purchase a gift card for The Real Real.
Expectations
please be prepared to share reasonable screening info with me. if i cannot verify that you are a real person it will be impossible to invite you into my space and share of myself openly.
i will prepare for our time together with careful attention to detail, please do the same for me.
if you must cancel, please do me the courtesy of letting me know. if you do not, i charge a rebooking fee of 50% before i see you the next time.
i find it is best for both of us when you discreetly leave your gift in an unsealed envelope on a table upon your arrival. this way we can make the most of our time together with ease and happy hearts.
my rates are as follows:
1 Hr $400
90 Mins $600
2 Hrs $800
4 Hrs $1,200
Outcalls $50
Overnight $2,400
Weekend $4,800