+

Teacher Gone Rogue TER:368971.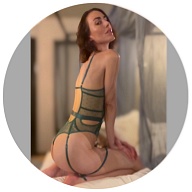 Supporter of impromptu trips, laughing with abandon and men who channel McQueen. SF Based.
"I would rather have had one breath of her hair, one kiss from her, one touch of her hand than eternity without it."City of Angels
Close your eyes and take a deep breath. Exhale. Get ready to remember what it felt like to be present. To let the world disappear as you rediscover when the world held promise.
Maybe tonight is the night when you remember what it means to put yourself firs hope that I can be the reason you smile again. I love the feeling of a man's arm on the small of my back and his breath in my ear.
I have background in theater, a Masters in Education and legs like no other. My ideal date starts not when we first meet, but in the communication leading up to our time together.
With this in mind when reaching out to me please include some information so that I can better facilitate our time together. Text or email preferred
-Name
-Age
-What day and time you are hoping to meet?
-Where would we be spending time together? Are you desiring a indulgent overnight or an afternoon rendezvous?
Our time together really starts with those first communications. Keeping this in mind please maintain civilized language and avoid inappropriate messages.
If you prefer to stay inside somewhere tucked away with me, please contact me with plenty of advance notice so that I can arrange for accommodations.
Screening options are as follows. Please choose one.
A link to your LinkedIn account emailed to me. This must be sent from the work email that aligns with the LinkedIn profile.
Two references
A selfie of holding an ID with your name and picture visible. All other information can be blocked out
The Look
Elle is a 5'11", slender caucasian woman in her early 40's with shoulder length brunette hair and hazel eyes.
She is available for Male, and Couples.
Interests
I studied theater in undergrad and love live music. I grew up in the water and spent almost a decade living in Maui. When I returned to California I brought my love of surfing back with me to the mainland but my distain for wetsuits carries on.
I am a sucker for a good movie night. Some of my favorites include Chinatown and Sunset Blvd.
Before I decided to study theater I wanted to be a bovine/equine vet. I grew up as a competitive eque and to this day one of my happy places is in the arena.
My love of animals is on par with my love of food. Food should be an experience to be savored and enjoyed amongst friends. Whether it's a Halal feast, night at House of Prime Rib or charcuterie and champagne.
Please reach out and let's start planning!
Expectations
Do not call to book. Email and text only unless we have a prearranged phone call.
Please inquire for more information
1 Hour No Incall 700
2 Hours 1,300 A great opportunity to really connect.
3-4 Hours 2,000 I.do request a small bite or cocktail to start or end out time together.
4-5 hours 2,700 Luxury to take our time. I want to keep my eye on you not the clock.
Overnight 4,000 I absolutely adore an overnight.
Travel to You 6,000 Starting rate iplus deposit for my flight and accommodations. Please inquire for more information
Weekend: If you're interested in booking a weekend with me please reach out. That is the best way to ensure a positive and exciting experience