+

Looking for Long Term Loving Connections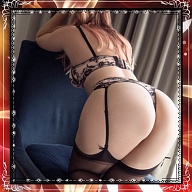 Do the difficult things while they are easy and do the great things while they are small. A journey of a thousand miles must begin with a single step
I'm a latina female based in Philly. I'm 38 years old. I'm 5'5" and weigh about 150. I'm healthy with a curvy body type, so if you like the boney butt types, then I'm probably not the one for you. I do have some meat on my butt, so if you like a little more than a handful well…then I think we will fit nicely !
I love to slow the pace and enjoy the moment. I'm not one to clock watch in order to be done as quickly as possible. I like to get to know someone and build a solid foundation for a true connection.
I always say that I'm the answer for the person that isn't getting attention at home ! Being is a long term relationship with someone just naturally dulls over time.
My philosphy on this is all on my personal site. I try to explain myself very thoroughly so as to avoid any misunderstandings. Its not necessary for anyone to fill out anything on my site. The contact form is just another means to contact me. My number and email address is also in this posting. There are choices on how to contact me.
By choice, I'm a low volume companion. I prefer my regulars, I see often and with each visit we know each other's likes and dislikes so well, that our time is real, sincere and enjoyable.
I believe in building on a relationship.
I prefer that my encounters be unrushed and rewarding. I know that you have a busy schedule, but really try to set aside some time for oneself.
The Look
HarliePhilly is a bbw 38 year old caucasian woman with shoulder length auburn hair and brown eyes.
She is available for Male only.
Interests
I love snuggling and cuddling !
I'm a great listener and my shoulder is always available.
I love making new friendships and bonds. I am open minded
Expectations
I'm around from Monday to Friday
I host
Text or Email me. Your choice.
No explicit talk or questions. I wont respond. I have a personal site that covers all my details. You should start there to see if we are like-minded