+

Exclusive VIP Companion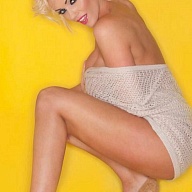 "I don't stop when I am tired, I stop when I am done" James Bond
The Look
VipVictoria is a 5'8" 36 year old caucasian woman with long blonde hair and blue eyes.
She is available for Men only.
Thank you for the taking the time to visit my page and get to know a little more about me. I am a fitness model,lingerie model,professional burlesque dancer in a well known show. I own my own business and my brand is one of my top passions.
I have spent 15 years in the world of modeling and entertainment. Outside of that world I have a degree in psychology. I am fasicinated with human behavior.
I am available as a companion for the exceptional gentleman looking for the ultimate date. I am a gentlemens companion through and through.
Should we take up a sporting event,go hiking, paddleboarding,hottubbing or lounge around and get to know eachother? The sky is the limit.
I know you crave a connection that invigorates your soul. You yearn for passion and excitement to be praised and worshiped. We all do. Its normal to want to be the hero in your life. You show up everyday and make everything happen for everyone else. You deserve to be whisked away in the indulgence of life. I am a lover of life, passion and energy. Together we can explore what you are lacking and ignite the fire back into everything you accomplish.
I am so excited to meet you as you are.
Victoria x0
Interests
I love suprises,travel,sports, watching and participating. I love water ocean,lakes,rivers and rain. I love real estate and stocks. I love politics and business. I love philospohy and human behavior. I am deeply motivated by tantra energy and metaphysical experssion.
Do we have anything in common? What can you teach me? What can I teach you?
Expectations
Victoria is extremely discrete and protects all your information and yours to make each interaction a private affair. She prefers no reviews and websites up all over the internet. If you recognize her pictures (under a different name) understand that this same lady with a different internet approach.
Screening is very important so please make sure to email all nessecary information this will need to include. Name, Occupation, Age, Company,Phone Number,City of Residence,Appt. date request, References of Providers, Any social media accounts,linkedin etc. to verify. Please bring ID as well. All information is destroyed after date. I do not care how many handles you have on any site. I do my own screening for my own well being.
I prefer a quick meet and greet in a public place if you need more discretion this can be discussed.
Please bring donation in a unsealed enevelope or gift bag upon arriving nothing will be discussed furthur.
My donation is never negotiable and all dates are scheduled for 2 hours I feel this is a fair amount of time to reach compability. I understand if you are time constraints if you need to leave by all means you will be missed.
Disclaimer: Donations are for my time companionship only.
Donations: 600 2 hrs
800 3 hrs
1000 4 hrs