+

Welcome, you look dashing today. Miss Laurens will be with you shortly…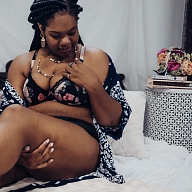 There is pleasure in the pathless woods, there is [joy] in the lonely shore, there is society where none intrudes, by the deep sea, and music in its roar; I love not Man the less, but Nature more.
Welcome to the Office of Andrea H. Laurens, your personal muse and robust centerpiece of your innermost dreams. Pleased to meet you!
My name is Andrea H. Laurens. Among the things I am are a cellist, vocalist, writer, and amateur chef; working with my hands has always been a specialty! I can traditionally be found in local gyms and forests, lifting and sweating out my daily frustrations and being awestruck by nature and daydreaming about living in the mountains.
Two things that I value above all else: Freedom and Authenticity. I've lived my entire life trying to embody openness and flexibility in every aspect of my life, and have now been blessed with the opportunity to provide space to be oneself. No demands, no expectations, just connection and care.
I'm a guardian. Therapeutic without being a therapist, my aim is to make you feel understood, important, and aware of yourself. Be it quiet, robust conversation over tea or a reassuring, restorative snuggle, comfort and stability are rules of law in my space.
I also have extensive experience in BDSM and general kink exploration. Favorites include impact, abandonment, keyholding, and corporal discipline (hand, crop, paddle, spoon), as well as various worship/praise and positive humiliation.
I am overjoyed to be able to take your hand and guide you in exploration of your interests, and I am truly looking forward to being able to welcome you to a non-judgemental, personally crafted space.
To learn more about my innermost (and immediately outtermost) thoughts and wants, please visit my Twitter page!
The Look
Andrea H. Laurens is a 5'8", curvy, 26 year old ebony / native american with long hair and brown eyes.
She is available for Male, Female, Couples, Trans, Disability, and Non Binary.
Presentation
Feminine
Interests
My truest loves are the forests, the mountains, and the sea; I am most myself and at peace when I am surrounded by nature. The sights, smells, and sounds of the natural world around me are the brightest music to my ears, and I seek to experience them whenever possible.
However, when I'm not communing with the trees, I compose and perform poetry, practice the cello, and sing any song that comes up in my playlist. The arts have played an invaluable role in the course my life has taken, and I am alway enthusiastic about experiencing the artistic passions of friends and guests.
I also have an unrepentant, all-consuming love of experiencing food. I've had the joyful experiences of authentic, handmade foods from a number of cultures throughout my lifetime, including several varieties of Indian cuisine, Meditteranean, Japanese, Korean, Ethiopian and Ghanian foods, and a great many others. I also adore cooking tools and implements, specifically purpose knives and stone or stainless steel cookware. If you'd love to experience a truly personalized dinner or breakfast service, I'm always happy to accommodate a variety of diets and palates.
I also have a pointed interest in BDSM and the history thereof; let's go to a convention and
Expectations
In order to be my best self, I must feel secure in knowing who I am seeing. In order to be as open and earnest as I can be, I require the following information for screening:
Name
Email addres
phone number (No Google Voice, TextMe, etc.)
Date of Birth
City of residence
Employment information
You are welcome to submit this information via the contact form on my website, or provide this information in an email to the listed address. Please submit this information for screening at least 36 hours before the time you would like to see me.
In order to secure time with me, I also require deposits. If I am meeting you at a locale of your choosing, please be prepared to make a 25% deposit. If you are wishing to meet me in my space near downtown Columbus, I will require a 30% deposit.
Rates for my time are as follows:
1 Hour - $400
90 Minutes - $600
2 Hours - $800
3 Hours - $1,000
4 Hours - $1,300
5 Hours - $1,500
12 Hours (Daytime) - $2,000
16 Hours (Overnight) - $2,500
24 Hours - $3,500
During our time together, respecting my boundaries and being kind and courteous will be the surest path to having a wonderfully indulgent engagement. Any attempts to circumvent my boundaries will unfortunately lead to me concluding our time together and exiting immediately.
For our time together, please:
Be freshly showered (within 30 minutes of our meeting, or during our session)
Have my rate in an unmarked envolope, greeting card, or a favorite book on an open surface in the bathroom or other room
Be comfortable, and be yourself!
For greater information about who I am and what I enjoy, please visit my website!
Contact Info
Contact
Information
Add Andrea H. Laurens to...