+

Freya is the Nordic Aphrodite. I'm the Southern one. ;)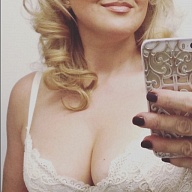 "Tell me, what is it you plan to do with your one wild and precious life?" ~Mary Oliver
"You are peaceful, intelligent and compassionate. And I have to say, you're much more beautiful in person." ~a dear client
About Me
I've devoted my life to helping people by doing exactly what I love. This job is a big part of that. It's perfect for my particular set of gifts. I get to listen, hold people and fulfill dreams. (Often wearing lipstick, silk and glitter! Best job ever.)
I'll never be a prim and proper Presbyterian. I've tried. I'm just different. I have this brightly burning creative energy that pours through me, and I simply cannot contain it. It's too powerful—and trying to change myself to accommodate convention just made me and everyone around me unhappy.
To give you a better idea, I was raised by evangelical fundamentalists and I couldn't wait to get far away so I could find and give acceptance. I've spent my adult life developing my gifts in a set of arts: Massage, BDSM, Power Exchange and Tantra. Years of workshops, coursework, deeply committed relationships, failures and sucesses have helped me immensely. Love and relationships has been my personal spiritual journey. And it has paid off. These days, I seem to have an infinite ability to experience love and beauty, to exist in the moment, to feel everything. I've expanded my ability to contain joy.
So, that's about me. I hope you'll visit my website and tell me about you!
Cameron Village
I have a separate apartment near downtown Raleigh that I use for my work as a relationship coach and massage therapist. It's beautiful, with tall ceilings, wood floors, a balcony, a garden tub, and everything we could require. I'll meet you there, as I live in a historic neighborhood nearby.
I offer a truly therapeutic massage with all my sessions. I specialize in treating neck and low back pain.
I enjoy everything from energy healing and spiritual seeking to roleplay and personal D&S training sessions. My extra likes? I like to wind fatherly types around my little pinkie finger, and I like to teach the novice.
Suggested Donations
60 minutes - Massage & Companionship - 650 for the first hour, 400 for each subsequent hour.
12 hours - 1500 (An Overnight, A Day Together)
24 hours - 2000 (A Trip Together)
I put my all into this work. Having me as a companion has been called 'the most incredible experience I've ever had,' on more than one occasion.
Because of my commitment to honesty and vulnerability, I am selective. I am accepting by nature, (if I wasn't doing this I'd be a social worker) but I must feel you have a good heart. So for our first meeting, we will schedule a Companion session, but it may end at a $280 massage if I'm not feeling comfortable.
The Look
Freya Volva is a 5'8", all natural, 37 year old caucasian woman with shoulder length blonde hair and brown eyes.
She is available for Men, Women, Couples, and TV/TS.
Interests
I'm an INFJ. A Counselor-Healer. A Seven on the Enneagram. The Enthusiastic Type. I love peonies, orchids, and champagne truffles. Bring me silk kaftans from Camilla on my birthday. I wear Santal Blush by Tom Ford. I like to dance, dress up, smell all the flowers, make messes, pretend, do whatever I want and do that as often as possible. I have a soft but confident presence that others seem to rest in. I am a baby- and a dog- whisperer. I'm also weirdly good with horses.
Expectations
If you cannot receive texts after a certain time, please let me know.
A 50% deposit makes me feel free to get into the preparations and feel safe that you'll arrive.
I am bothered by certain strong colognes. You might skip it or be sparing.
Texting or phone calls. I can offer personalized phone and texting conversations for the same price as my massage rates. (280/hr)
Dealing with donations feels out of place in our beautiful dream world. Please leave any offerings in an envelope in the bath, where I will go to freshen up. If we are in a restaurant, you can always place it in a gift of some kind. If you put it in leathergoods from Chanel or LouisVuitton I will always answer your texts and calls first. ;) (just kidding. Not really.)