+

Eyes Like Water. Ocean of a Soul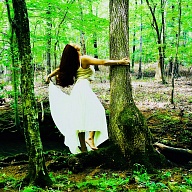 Come and I will be your noonday sun and make your shadows palaces of moving light. And you will show me your flowers.
Celebrator of life. Earth Spiritualist. Mystical Provocateur.
Living a life of unabashed creative freedom. Plays with wild abandon.
Fearless in her pursuit of happiness. Never defined, nor restricted, by rulers of societies.
Worldly wise and academically trained.
My life is my own, shared in bits with those who wish to ascend to higher realms of consciousness, escaping mundane realities. Beyond this material world, beyond physical manifestations, there lies a new way of experiencing life.
What enlivens your tastes, gives dimension to your horizon, sends a spark of energy up your spine? Breathtaking and life-giving all at once– a paradoxical force unmatched, unnamed.
No definition can encompass. None necessary.
Maybe you are still seeking, reaching out into the abyss hoping to touch this experience.
Just maybe, you have arrived.
What is it to be loved, to be seen, to be recognized…to no longer be alone?
Life is far too short to think twice. I prefer states of mindlessness any day.
Join me, wont you?
The Look
Dylan Bleu is a 5'7", curvy, 33 year old caucasian / native american woman with long auburn hair and blue eyes.
She is available for Male, Female, and Couples.
Interests
Lover of cats, books, silence and solitude, the moon and life. Sometimes I write.
For me, it is a privilege to simply wake up and breathe each day. I find ways to celebrate this gift and relish discovering new ways of being in the world, new moments, new faces…
My fascination for human motivation is unending. I also have a special affinity for SE Asia (culture, travel, history, philosophy).
More personally, I am a graduate student with a background in psychology, religious studies, and women's and gender studies.
I live a mindful and sustainable lifestyle, to include mind/body/spirit maintenance and well-being. I cannot give you happiness, but smiles come free.
I am a minimalist and advocate for simplicity. I revere Mother Earth, and practice no-harm as much as consciously possible. I have this thing with the moon unmatched by human experiences.
You can find me in a library, museum, coffee shop, vintage store, or somewhere outdoors grounding and experiencing nature the divine.
I love more than anything to simply be with folks, in whatever ways may show up between two energies meant to collide. I suspend all expectations and judgments.
We are free. It is my wish to be in service to you touching that experience, even if for a moment.
Expectations
Flexible scheduling in the RDU, Chapel Hill, and Greensboro areas of NC. I do travel to Charlotte for a 2 hour minimum.
Please send me an email in which you will get an automatic reply with my website details—Be sure to review in full before initiating contact. You can find my schedule and answers to most all possible questions there.
In honor of our sacred shared time, please do us both the respect of taking the time to understand who I am, and what my expectations/boundaries are.
Upon review of my site, if you are interested to connect with me, I invite you into my world with open arms.
Please submit a form of interest if you find yourself kinetically drawn, and unable to go another day without having engaged me.
New friend verification mandatory, no exceptions. I only share my contact number with new friends once verification processes have cleared.
I get an enthusiastic amount of inquiries and do my best to connect with those energies I feel would best align with mine. My apologies ahead of time for not being able to accommodate everyone.
In Light & Love,
Dylan