+

The Ivy League Blonde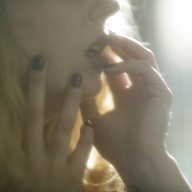 I'm supposed to tell you how highly educated I am, how well traveled, how beautiful, how low volume, how cultured and how amazing. But most of all, I'm supposed to tell you how much I value connection above all else and how you should obviously pick me for all these reasons.
Well, how about I don't do that? What if I eschew convention? What if instead, I just tell the truth?
The truth is, I really did go to an Ivy League school and I currently reside in a foreign land south of the border. Regarding beauty, I've been told I resemble a cross between Scarlett Johansson & Grace Kelly (although Jennifer Lawrence would depict me in a movie). I am low volume due to a full-time career in marketing which means tours occur only on special occasions. I am cultured thanks to parents who exposed me to things like the symphony and art museums when I was just a toddler. Amazing? Well, that's truly subjective, so I'll leave it to you to decide.
With respect to connection, yes, I obviously value it, and highly. But connection likewise reflects an intangibility. It's a spark that we may or may not have together. That's okay. Can't predict whether we will; although I'm fairly certain you will know if I am the lady for you based on how I've chosen to introduce myself here.
So if you are one of those dear souls who not only appreciates but revels in the presence of a self-proclaimed nerd, a sexy klutz with a genuine smile and the integrity to speak the truth…then here, my friend, is where things REALLY start.
The Look
Sara Bentley is a 5'3", curvy, all natural, 39 year old caucasian woman with short blonde hair and blue eyes.
She is available for Men, Women, and Couples.
Interests
Puppies, daffodils and long walks on the beach.
Actually, I prefer Calla Lilies and am not a big fan of sand. I do love my puppy though.
Psychological thrillers and dark comedies dominate my Netflix queue.
Love yoga but can't run for my life.
I cook with the phone but am currently fascinated by Gastronomy. Real chefs, not me (unless you want the house to burn down).
Finally, I have a weakness for nice lingerie. I swoon at the word Myla.
Expectations
With respect to screening, I will need 2-3 references from ladies you have seen within the past 6 months. I request that you include their contact information as well as a few details about yourself in order to refresh memories e.g. Twitter handle, when you last saw each other etc. Please ease the process and provide this information when first reaching out. (Pulling teeth isn't fun for anyone.) If you do not have references, feel free to inquire about alternative screening methods.
Finally, you know the drill. Be appropriate with your communication. Any discussion of certain acts will result in crickets from me.
I look forward to hearing from you! Anticipation is underrated.