+

Sweet Pleasure,Playful Sophistication, Delightful Titillation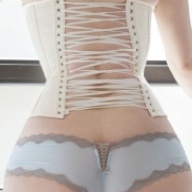 A Tantric experience that's playful, sensual and educational.
The Look
Christina O is a 5'8", curvy, all natural, 30 year old caucasian woman with medium length blonde hair and blue eyes.
She is available for Men, Women, and Couples.
Remember the last time you received the perfect gift? The one you really wanted? Remember untying the ribbon and opening the box to discover what was hidden inside, only to see that it was exactly what you wanted. That feeling your feeling right now is exactly what I will give to you.
It is for you that my gifts are completely revealed…
If you're ready for your next perfect gift,I invite to look at my website and contact me.
I am naturally warm, affectionate and playful. You will be given an incredible experience without feeling like you are in a classroom. Instead you will feel totally at ease with a warm, sensual woman.
Below is just a taste of what I can give you.
All the best, Christina
Blissful Bodywork
Lie back and experience the rejuvenating, healing power of pleasure and pure relaxation. Surrender into my sensuous touch to renew your mind, body and spirit. My bodywork is meditative, therapeutic, and blissful. Non-rushed high quality blissful bodywork that will have you feeling like yourself again.
1 hour Tantric Bliss Bodywork $300
Tantra Sessions
People who practice Tantra:
*Experience longer and more satisfying sensual experiences
Develop deeper intimacy with partners

Expand bliss to be an extended whole body experience

Find their sensuality is a doorway to true transcendent experiences
*Develop a true understanding of your sensual capabilities
*Experience a general sense of more relaxation, ease, and joy in daily life
In our time together, I will teach you the techniques and practices that will develop this for you.
1.5 hour Tantric Play $450
2 hr Tantric Play $600
Longer sessions available - see my website for details.
Visit my website for additional services…
Sensual Role Play with Tantra
Explore the rich terrain of your inner world. Experience power-exchange, breaking taboos, feminization or just fun fantasies with a creative and enthusiastic playmate. Let your fantasies out of the box. Live life to its fullest. Visit my website for a detailed list of Dark Tantra possibilities.
As a lifelong student of psychology, I have an appreciative intelligence of role-play and a true talent for it. For this session, tell me the details of what you are looking to experience
We will create a scenario together by email, or during the first 1/2 hour of the session, so you can fully surrender to the role-play. Bring me your fantasies. This will be a journey like no other.
$350 / hr $500/ 90 min. $700 / 2 hrs. Longer sessions happily provided.
Interests
I am an unabashed foodie and tech geek. I love books and dogs as much as I love people. I think John Stewart and Steve Colbert are great arguments for cloning people.
I'm geeky about boutique hotels, cute little shops- especially those that sell tea, chocolate, and/or lingerie, health and fitness, and the arts.
I find life to be an adventure that never ceases to amaze and delight. I have the coolest job and am always learning something new everyday to give my clients the best experience possible.
Expectations
SCHEDULING
You will always receive the benefit of my sincere attention, superior training, extensive experience, and genuine caring

My temple peaceful space is a beautiful sanctuary that will relax you the moment you walk in and delight all of your senses. Always discreet, clean, and inviting. Full shower/bath available. Great Parking

Both security and privacy are important for us to establish a safe, open and honest dialogue. I'm an entirely independent practitioner and it's necessary for my safety and security to verify everyone with whom I may meet.
LOCATION
Convenient Union Square
I have a lovely apartment located to most major subway lines.
Outcall available upon request in upscale doorman building or hotels
CANCELLATION POLICY
An appointment for Pleasure is also a business appointment. Please respect my time and yours by offering appropriate notice of cancellations or rescheduling. I appreciate at least a day's notice, or two hours' notice for same day cancellations by phone so that I can adjust my schedule accordingly. I am a professional and I gather you expect the same kind of courtesy in your profession. Preferring not to take deposits, if you fail to let me know within an appropriate time of our confirmed session you will be charged a fee upon rescheduling.
DISCRETION
I am a discreet person by nature. In return, I ask for the same pleasantry during our correspondence and/or friendship. As I do not offer illegal activities, discussing them will not be tolerated and I will be forced to end our correspondence.