+

Only in Town for the Weekend!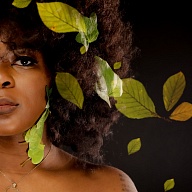 Tiny and Sweet, Fun and Petite! The Girl with the Big Hair
All of the qualities I look for in a man, i represent myself. I am charismatic, and completely down for fun. I also consider myself very outgoing as I enjoy connecting. I am 4'11 very tiny but packing big energy and big hair! I live best and mostly in my natural state and I love art in all areas of life, so much, I tend express myself tremendously. In my free time I'm modeling and loving all areas of performance. I can take control, but also love being controlled. I'd have to say my personal favorite qualities about myself would have to be my hair, my smile and my voice.
You can definitely associate me with traveling, theater, adventure, eating and cooking as well so I definitely wouldn't mind long distance trips, cooking a meal for you, seeing some shows or all of the above! I may be adventurous and my name may be Skai lol but if you ask me to jump off a plane I may have to politely decline. No worries though because I will be your biggest cheerleader, cheering you on, as you descend!
The Look
ahmiskai is a woman.