+

The Girl next Door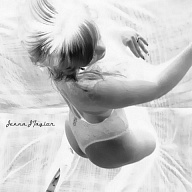 Serenity , courage and strength …
The Look
JennaJeanTaylor is a curvy 26 year old middle eastern woman with medium length black hair and hazel eyes.
She is available for Men only.
All men are looking for a woman (or women) who are:
Playful
Independent
Emotionally Mature
Someone He's Attracted To
I have the intelligence necessary to know I am all four of these things.
I'm stunningly attractive with my cute little frame and amazing figure. I seem to have developed a reputation for having a "bubbly" personality, which is absolutely true, but when I smile and laugh you'll understand just how quickly you'll be attracted to me and how addictive I am. I dress the way a confident, successful, strong woman would - all while still managing to nearly buckle knees when Im first examined by my slightly revealing snug black dress which hints a little about my playfulness.
I have a firm grasp of human nature and emotions. I know who I am and what my strengths are and Im extremely confident in them. Im no push-over and I know the environment and I'm extremely mature in my knowledge of this environment given my young age. Be prepared to fall for me quickly, but also understand I'm far too smart and far too put together to tolerate disrespect or waste time with juvenile antics. Be a gentleman and ,engage in sincere, direct dialogue ahead of time about what playful things I enjoys - there are plenty. Don't mistake my , sincerity and kindness for weakness or permission to act like a controlling bastard.
Interests
I am a bit of a Spitfire , The girl next-door , and a dreamer all rolled into one , I love music and the arts , & dancing , I love the outdoors , camping fishing hiking etc. I love flowers I love gardening , I love painting I love To write poems and music and stories etc. I love to curl up with my favorite Blankey and pillow and watch movies in the evenings , bubble baths white roses and orchids , i'm very down-to-earth and very family oriented family comes first before anything else , I'm the type of person that would give the shirt off my back to a person in need , and the last dollar in my pocket , i'm sweet caring and kind , I have a big heart , I love shopping like all girls of course , I love thrift stores , and vintage things ,Victoria's Secret and Bebe, Louboutin, Jimmy choo, coach and Chanel , under armor for those workout days and the great outdoors , Herv Ledger For those days I just want to wear a sexy dress ;) I love bath and Bodyworks , I love Daisy and daisy dream by Mark Jacobs , & bombshell by Victoria's Secret and others etc. I love cars , etc. there are so many things etc. I'm a bit of a beauty guru , a model and I love to cook and doing Arts and crafts , and don't mind getting my hands dirty ,,if you have any questions please ask I will do my best to answer your questions to the best of my ability . Hopefully this gives you a bit of an insight about me ;)
Expectations
HiGH class ladies prefer a minimum of several hours notice , and several days are best for everyone involved , HIGH class ladies often have other jobs as well , and will never have more than one booking per night , and usually no more than two or three per week. Since appointments are normally two hours or longer, agreed-upon scheduling is a big deal Ahead of time with advanced notice .
EXPECTATIONS AND DONATIONS
If you No Call/No Show I Will Have To Decline Any/All Request From You Now, & In The Future.
Impeccable Hygiene Is A Must & Expected At All Times.
(Booking Donation :non refundable) $600+) deposit must be made before said, appointment… Please ask for additional info…
Contact Info
Contact
Information
Add JennaJeanTaylor to...