+

International Ex-Bunny Centerfold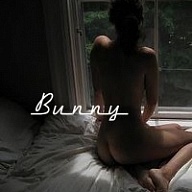 Face to Face virtual Chat all you will ever want from now on!
All men are looking for a woman (or women) who are: Fun IndependentEmotionally Mature Someone Hes Attracted ToI have the intelligence necessary to know I am all four of these things. Im stunningly attractive with my cute little frame and amazing figure. I seem to have developed a reputation for having a "bubbly" personality, which is absolutely true, but when I smile and laugh you'll understand just how quickly you'll be attracted to me and how addictive I am. I dress the way a confident, successful, strong woman would all while still managing to nearly buckle knees when Im first examined by my slightly revealing snug black dress which hints a little about my playfulness. I have a firm grasp of human nature and emotions. I know who I am and what my strengths are and Im extremely confident in them. Im no push-over and I know the environment & Im extremely mature in my knowledge… to be continued …
The Look
Beautifully Secretive Bunny is a 5'3", curvy, 28 year old woman.
She is available for Male, Female, and Couples.
Interests
Your Personality: Bubbly & sweet kind & caring
Foods** gluten free veggies fruits fish etc … Ask
Candy** varies Ask me
Fast Food** varies ask …
Resterants*** varies Ask**
Your Likes: sweet caring kind soals …
Your Dislikes: Rude disrespectful violent people … Etc… Ask
Favorite Drink: Teas & lemonades etc … Ask
Your Hobbies: the Arts etc… Ask … Out doors lady …, Ask
Favorite Flower: pink orchids Lillies Red &white & pink roses
Favorite Animal: I have English Mastiffs Male &female Dogs & A Male Husky, I love Bunnies and Tea cup puppies …
Favorite Color: (Pink & Green ) I love all colors though, rainbow
Fav Fragrance: Victoria S. Nior Gucci bloom Marc Jacobs Daisy dream blue Bottle cool water D&G. Light blue agent provocateur & several other Victoria s. sents…
Here are some favorite stores to shop:
•Sunglass Hut:
I love Jimmy choo Oakleys & Versace
•Louis Vuitton : I love the Carry On Bag for Traveling (I'm dying to have this)
•Louis Vuitton : Handbag
Gucci : Love it All
•Tennis Bracelet: Tiffany's is always beautiful
•Jimmy Choo (Hand bags, shoes, sunglasses)
•Christian Louboutin: love love love
My sizes for that ranges from a 36 open toe to a 36.5 closed toe
•Ulta: Love makeup
•Sephora: Love being a makeup artist
! Versace! : Love Love !
•Bath & Body works: love their candles and sents!
•Ebay: I'm a bargain shopper I love to finfd rare items at amazing deals !
•D Sporting Goods: I'm the lady next door a hunter and fisher and love camping !
•Costco (I love Costco) I can get lots of healthy gluten free foods at a bargain !
•BeBe or. Victoria s & pink : I love soft clothes
I love feeling super relaxed and comfortable
especially in the fall with a cup of coco I normally wear mediums and smalls depending on the holiday food intake lol
!agent provocateur!: Omg I Love !
My Sizes are 34E-34F The equivalent of 34DDD & bottoms are a 3-4
•My Birthday is August 1st
•Feel free to send a gift just because or for no reason! I love special surprises!
•ugg boots or
Jimmy choo ugg boots Boots 7
You may bring a bottle of Cupcake Champane or wine/champagne moscato to share, if you have reserved 3 hours or more.
As I love A glass or two of this once every year and it's a great conversation starter.
!Fixing Up Old Cars! Absolutely love this it was always a bonding point for my father and I as I was growing up !
Every Year Till Christmas:
I Offer Huge Deals! In the month of December!
Expectations
My Assistant will be the one texting & emailing, I only take phone calls directly My Assistant handles everything else for me. As I stay extremely busy with events, Thanks for understanding Please! Email for an Appointment Request Form/ Ask About my Session Packages … For Entertainment Only !24-48hrs required for booking and light verification is expected of all new friends!
Please Include:
Name and contact number
-Two verifiable references (Name and Link to their ad/website/profile)
-Desired appointment Day and Time.
Time Zone:
~ I understand that life can interrupt with our plans. Should you Have to reschedule our virtual date, I'm happy to accommodate you within reason. Should you cancel any time within 48 hours of the day of your appointment, you will be required to pay a 50% cancellation fee. If you cancel within 24 hours of the day of your appointment, you will be required to pay 100% cancellation fee If you cancel twice in a row I will no longer accept requests from you.~
~Thankyou for your understanding~
Deposits are required when booking
Cancellation Fees: is a fee outside of the amount you have paid for your time its a/an percent based upon the time and amount spent. for more informatin please call.
Contact Info
Contact
Information
Add Beautifully Secretive Bunny to...
your address book

(vcard)

your smartphone

(QR code)

Scan the following QR code with your smartphone to view or save Beautifully Secretive Bunny's contact information: