+

Mischa Zara is on her way to you!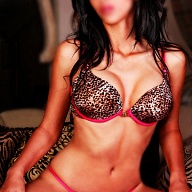 Take an hour vacation from your life. Next stop paradise.
Hello
My name is Mischa. I am looking forward to making your acquiatance. I savor the company of worldly and interesting men. I also enjoy the company of beautiful women.
I am looking forward to meeing you and delight in the thought of becoming your new friend,
Until then.
Mischa