+

I will guide you in raising and expanding your energy and soul.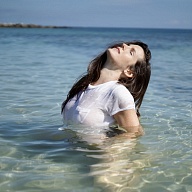 Expand your energy and mind with an experienced tantra healer.
So many of us currently face a disconnection with our partners and our bodies. We are constantly in a state of distraction by our everyday lives. We experience unsatisfactory relationships/intimacies, questioning how to provide for our partners & ourselves. We forget how to connect on that deep sacred connected level!
Tantra is a beautiful way to bring us back to our true source/soul, our love and our passions. When we connect with the tantric energy we learn how to cultivate our own powerful energy within our bodies through the breath, sound and movement. We gradually build this energy through connection and the exploration of our senses. We awaken our creativity, heal our traumas/heartaches, and reconnect back to the aliveness of our being.
This session will provide you with tools and guidance to use and practice at home. Be ready for some magic, healing and joy as we create a safe space that is free from judgement and expands our being.
I am currently only providing a 1 hour tantric session.
60 min $600
90 min $800
The Look
Rebecca is a slender 31 year old caucasian woman with green eyes.
She is available for Male, and Couples.