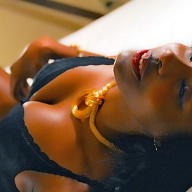 In today's social space, by default we yearn for connection and a sense of making a positive difference in our worlds. We are hard-wired to connect yet are socialized to be fiercely independent.
This dilemma undermines our neural pathways for connection leaving us in chronic stress. Thus, our connections, relationships and stress relief options are more important than ever.
The Look
Jadin West is a woman.