+

The Wonderlust Woman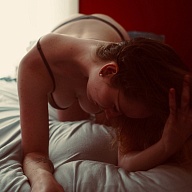 Wonderlust; noun; definition: strong longing for or impulse toward wandering (Merriam Webster Dictionary). They say that beauty resides in the eyes of the beholder. We are all original and unique in our own ways which is what makes us all beautiful. My power is that I see everyone, every individual, for who they are. I can recognize people's differnces which allows me to appreciate each person for the individuals that they are deep down. Growing up, I have always desired to travel and explore this glorious world. I dare say, I contain an impulsive longing toward wandering. Journeying through time and space, studying the world around me, I have learned that people are not always who they appear to be. Most of the time, there is much more underneath the surface, unseeable to the naked eye. Luckily for you, you don't have to put on a show with me. You can be yourself and I will accept you and appreciate you for who you are. Feel free to take your mask off, let your hair down (so to speak) and run wild with me on a new adventure. I'm offering you the chance to let go of the stresses and responsibilities of everyday life, let loose and get lost in paradise. Are you ready?
The Look
Ariella Quinn is a 5'9" 21 year old caucasian woman with medium length auburn hair and blue eyes.
She is available for Male only.
Interests
In general, I definitely enjoy the finer things in life. In the summer, I love going boating. Speed boats are my favorite because I take great pleasure in feeling the wind rush across my face. It's quite exhilarating. I also have fun going dancing and horse back riding. When it rains, I find comfort in curling up with a good book and a warm cup of tea. On any given day, you will likely find me going for nature walks through the woods. However, at night, there is nothing more I love than going out and soaking up the thrills of the downtown night life. Art and poetry bring harmony into my life. Finally, I get emense enjoyment from immersing myself in differnt cultures and learning about ways of life different from my own.
Expectations
I am available every Monday through Friday from 12:00pm to 12:00am
Please text me with the following information when booking an appointment:
1. Your name
2. A valid form of identification (references count)
3. The time you would like to see me
4. The location of our meeting (outcalls only)
I do require at least 2 hours prior notice when booking an appointment with me. Upon meeting, I expect at least half of my gift to be given up front enclosed in a blank envelope. This shows me that you are trustworthy and reliable. I thank you for your understanding. Again, just a friendly reminder that I only accept cash gifts (I guess I'm a little old fashioned in that sense). Anyway, I'm super excited to hear from you!