+

Re Imagine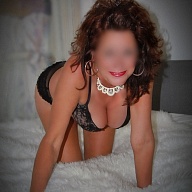 To be yourself in a world that is constantly trying to make you something else is the greatest accomplishment.
Ralph Waldo Emerson

Everything You Think You Know About Spending Time With A Woman Like This
What do I mean you might be wondering…
Well first I am as real as they come. Both on the inside and out. I want to first say that I have no malice for women who aren't. I believe in each to his (or her) own as they say. Be not judges etc etc. But I feel in a world teeming with enhancements ( breast, hair buts, nails,etc) I am one of the exceptions. Even though, I believe that everyone, especially women, should do what makes them feel good about themselve what I have chosen is to be more natual and less inhanced. I wear less make up than most. My hair is all mine and you can touch it. Even run your fingures thru it.
I hear from men all the time that confidence is more attractive than appearance anyway. All this said, I have decided and especially at this age, I am the woman with the popeye mantra… I yam what I yam and dats what I yam!…LOL
I stand 5'9 and weight approximately 135- 150lbs. I have natural breast and no they are probably closer to my waist than my chin these days, but they fill that 36DD bra and even spill over a bit. I am "height and weight proportionate" as the say. I have deep brown eyes that I get complements on regularly. Perhap you can lost in them. My hair is a henna rinsed deep auburn color. It's thick and has some natural curl and absolutely perfect for running your fingures through. Yep… as said above you are welcomed to …oh hell almost required to do so.
Nope, you will never hear me say "please don't touch my hair."
I have soft tanned skin with some freckles here and there. I am a woman comfortable in jeans and a Tshirt or a stunning evening gown. Tennis underneath. Just kidding I love beautiful sexy heels. I enjoy a whopper as much as chateaubriand. I look as right in a jag as I do on a harley…( no silly not on the back of yous…but one of my own…lol)
I love to laugh OMG that sounds so cliche because who doesn't like to laugh? I can tell the joke or be the joke as long as it make you laugh. I love comedy and can find the humor in most things.
Time spent with me will be a time of conversation and laughter. A time of relaxation and stimuli. It will be a time to explore our simularities and our differences. A time for us to draw on our individual life experiences. Our times of pleasure and joy in this amazing world and we will manifest all these things into something of our very own. Something special between only us.
So If what you see and what I have said has found you pruient for something and someone different then by all means lets get acquainted.
The Look
Carly Blake is a 5'9", all natural, mature caucasian woman with shoulder length auburn hair and brown eyes.
She is available for Men, Women, and Couples.
Interests
Walking, shopping, learning new things, studying past things. I enjoy music, delicious food and quiet a few other things.
Expectations
Your genuine kindness and generosity brings out my best. A chivalrous man with a sense of humor will be spoiled by me in ways an emperor would envy.
as partially mentioned above I relish the following:
Kindness
Generosity
Punctuality
Proper & thorough hygiene
Respectfulness and politeness
discretion
I also ask that you understand that anonimity and and discretion are very different.
In order to schedule time with me, please share info about yourself or have 2 very verifiable references as to your character and demeanor during time spent with them.